About Safari Guide Africa
Since 2008 we have believed that a safari in Africa should be accessible to all. A safari does not have to be expensive, so we strive to bring together the best safari packages we could create so that you can compare them and find a holiday that suits your needs and budget.
We work with the top tour operators in Africa as partners, so you get the best experience in the lead up to and during your trip.  Once you fill in an enquiry form on Safari Guide Africa, all communication will be with these partner operators. You are always welcome to provide feedback on your experience inquiry process and share your stories and photographs from your holiday. If you have any questions for the Safari Guide Africa team, please email us using the email address below.
How We Select the Best Travel Specialists
There are many travel agencies, both located in Africa, and around the world that strive to be one of the best.  There are only a handful of agencies who can deliver on the combination of know-how, tailored advice, pricing, availability, regulation and quality of experience.
When we select partners to work with Safari Guide Africa, we do our homework.  For peace of mind, we put additional focus on ensuring the reputation and regulatory status of the partner organization are immaculate.  We work with a limited number of partners, and those that we have selected are only the best.
Contacting Us – Reservations, Enquiries & Partnerships
If you would like us to help you create a custom holiday, please send us an email with your contact details and your share idea of a perfect African holiday.  Or, fill out the form after clicking on the Enquire Now button at the top of the page.
Alternatively write to us at [email protected]
If you are from the Media or have partnership Enquiries please send an email to  [email protected]
Our Commitment To Quality
To ensure the quality of the properties that we feature on Safari Guide Africa, we visit the properties, meet with the staff and management of these organizations.  Over the years, we have come to know these hotels and safari lodges well, and we share a vision of 100% customer satisfaction.
How we make money
Our clients never pay for our services or our advice.  We offer these for free, and we are happy to amend itineraries until you are happy with your holiday.  You are experiencing an entirely free service.
That said, Safari Guide Africa does make money through the partnerships we have the properties listed on this website.  We never take payment for the promotion of a property directly, and only from booking our clients into the accommodation.
Our reviews are 100% our own, research during our visits, and through public reputation.  We only promote properties we enjoy and never is our integrity jeopardized by falsifying our reviews.
Working hard behind the scenes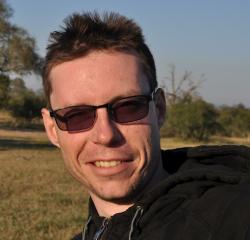 Jeffrey Cammack
Co-Founder, Managing Director & Safari Nerd
Jeff was born in the United Kingdom, moved to Southern Africa at age 3, and grew up moving around the region. After completing high school in Moshi, Tanzania, Jeff moved to Humboldt State University in California to complete university education in Communication.  Jeff co-founded Safari Guide Africa with the intention of creating the best customized African vacations.
Jeff is responsible for making sure that we have the best partners for you, the best packages for your holiday, and we get you the best holiday know how.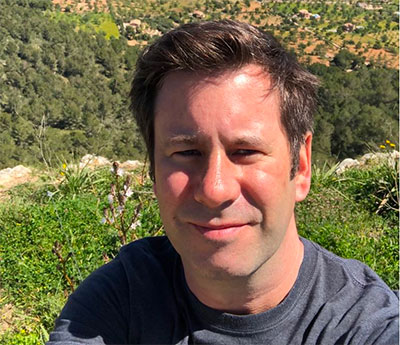 Björn Michels
Co-Founder & IT Director
Björn is originally from Sweden and calls South Africa his second home. Björn has a vast experience in travel. Björn holds a Masters degree in Computer Science at South Bank University, London after University Björn moved to Munich, Germany and started up his first business as an IT consultant.
Björn is responsible for making sure our website inspires you and takes care of you as you start your journey on a safari in Africa.
Policy Information:
Our Cookie Policy is available here.