Kenya Beach Holidays
Southern Kenya is one of the world's greatest safari hot-spots at the moment and can hold its own even among the finest destinations. It is known for its remarkable wildlife, culture, and diversity. When thinking of Kenya, the mind conjures up images of rolling savannas, great animal migrations, and the snow-capped Kilimanjaro. It is a place whose history remains mysterious, and where you can truly experience the rhythm that is unique to Africa.  However, Kenya is not the first place that pops into our mind when thinking of a tropical paradise.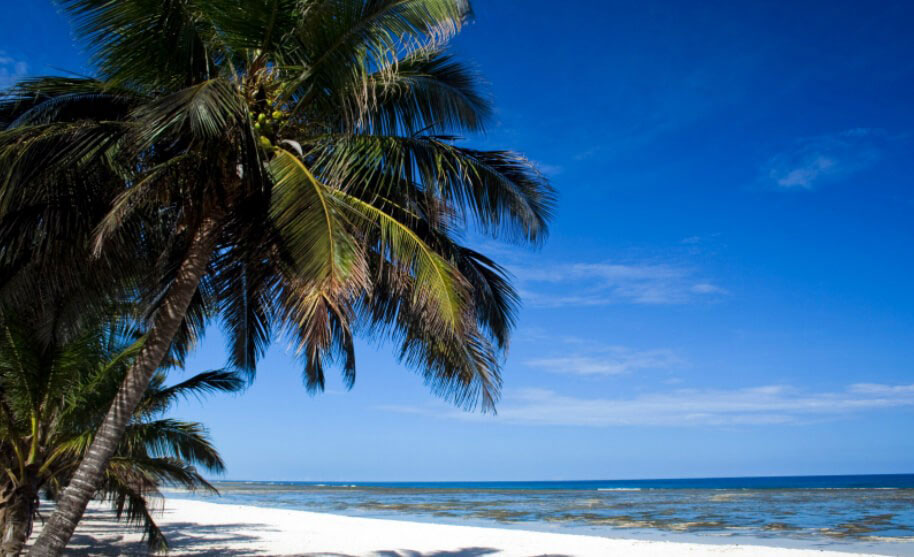 Selected Kenya Beach Holiday Packages
TOP KENYAN BEACH HOTELS
The camp itself is hidden among the rocky outcrops near the start of the migration, where most animals are migrating. It consists of some luxury tents, each secluded and relatively private. The main tent has a split-level lounge, a pool, and viewing decks over the majestic Grumeti River.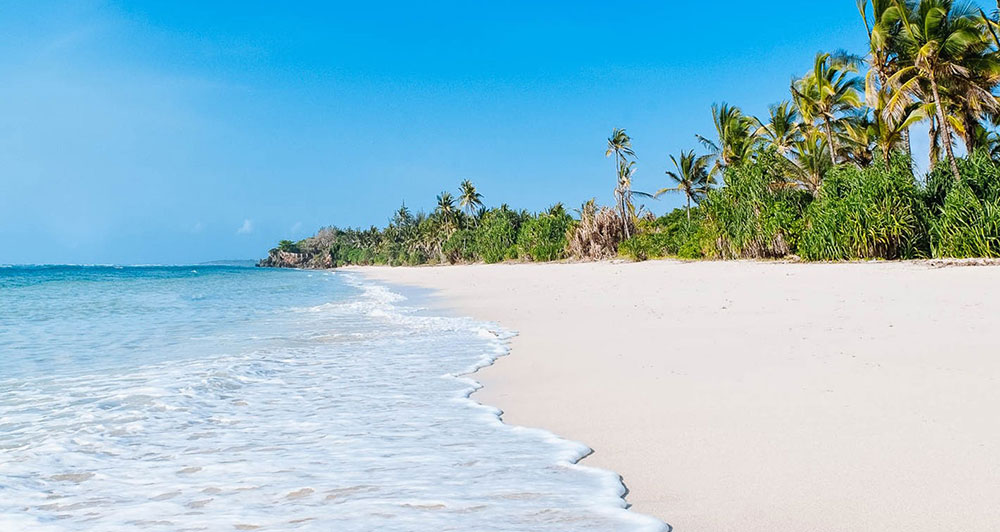 COASTAL KENYA
The coast to the south of Mombasa is dotted with small coastal villages, and vast expanses of white sandy beaches fringed with palm trees. The azure waters of the Indian Ocean hide patches of beautiful coral reef. The waters are calm, instantly turning the entire area into a diver's dream. These reefs are teeming with marine life; schools of fish, sea turtles and dolphins never stray far from the shelter of the coral.  All of this is encompassed by lush rainforest with abundant bird and wildlife, including rare Colobus monkeys and leopards.
A wide range of resorts and hotels are scattered along the south coast, allowing visitors to relax and enjoy the best this natural paradise has to over, with excellent standards of service and cuisine. If you are looking for a base, Mombasa is an excellent place to start, as most international flights go through here, but flights can take you directly to Malindi as well.
The south coast has everything you could wish for, whether you are seeking an adventure or just some rest. However, it is well advised to explore the coastal region by car. The coastal highway runs all the way to the northern frontier. There are also many buses, taxis, and shuttles running along the coast, but a car is always your best bet if you like your independence.
To the south, the small fishing community of Shimoni hides a secret; deep, mysterious caves lead all the way from the ocean deep into the heart of the jungles. These caves were long used as safe havens against Arab slavers.
One must-see highlight on the pristine coast is the small town of Malindi. But before you head to Malindi, be sure to stop at Watamu en-route. Why? Have you ever seen turtles nesting? I thought not…
WATAMU
Watamu is a sleepy little village, and the shore can be quite deserted once you move away from the resorts. These beaches are major nesting sites for sea turtles. This is the part where you can deliver a service to the community while experiencing something truly unique that few people will ever get to see in their lifetime.
These turtles are now an endangered species through the loss of their habitat, poachers and natural threats to the young hatchlings. Local establishments are making an effort to protect them. Freshly laid eggs are moved to a secure site for incubation. When the eggs hatch, the little turtles are carried to the shoreline, where they are safely delivered to the sea. You can ask locally for advice on how to get involved in the project.
Now, for a safari with a bite; if you like snakes, BioKen Snake Farm in Watamu extracts snake poison for anti-venom purposes. They also specialize in tracking, catching and releasing monsters like Pythons, Cobras and the fatal Puff Adder and Mamba. Day trips to find snakes are possible if you arrange it in advance.
MALINDI
Off to Malindi in the central strip of beaches. This is where Ernest Hemingway concocted "The Old Man and The Sea". It is here where Vasco da Gama came ashore. Malindi and its surrounding areas are so steeped in history and mystery that it will leave you reeling. It is a mere 125 kilometers from Mombasa, boasting world-class hotels and a pulsing nightlife.
The Marine National Parks offer some of the most exceptional snorkeling and scuba diving in the world. It is one of the few places where you dare snorkel in water less than 3 meters deep. If you are not keen on sticking your head underwater, glass-bottomed boats will provide a window opportunity to look into the abundant marine life.
If you have some extra time, visit the Marafa Depression northwest of Malindi. It is locally known as Hell's Kitchen due to an extensive series of gorges and gullies, turning it into an otherworldly landscape.
Or skip to Depression and head straight for the thick jungles of Arabuko Sokoke. Winding paths and crumbling ruins will tell its tale, and bring you close to Kenya's best-kept secret; the lost town of Gedi, hidden deep within the heart of the forest. Don't be surprised if you run into a herd of elephants along the way.
Remember, Kenya is a high-risk malaria area, so to reduce your chances of infection, bring plenty of repellents, and consider using anti-malarial drugs if it will set your mind at ease. The only vaccine that is required before heading into Kenya is a Yellow Fever shot, and this is only for visitors coming in from the tropics. No other vaccines are needed.