SAFARIS IN BOTSWANA
Botswana, famous for its distinctively red Kalahari Desert, is also home to the Okavango Delta and Chobe National Park.  These are exclusive safari destinations and not easy to reach; meaning your safari will be limited to only a few guests staying with you, ultimately making your experience both intimate and authentic.
Botswana is a great destination for families and the single traveler, and romantics will also appreciate its beauty and exceptionality.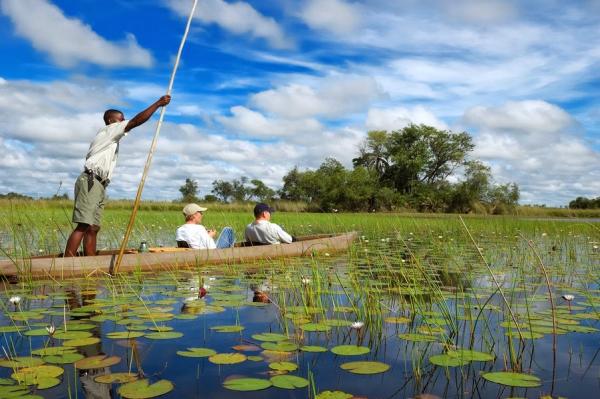 FEATURED BOTSWANA SAFARI PACKAGES
FEATURED BOTSWANA SAFARI LODGES
HIGHLIGHTS OF BOTSWANA
Botswana has a 'low impact, high cost' policy which ensures conservation of its natural habitat and high standards of accommodation and services.  Some of the best safari lodges in Africa are located in Botswana and any couple looking for an unforgettable honeymoon location would do well to pick one of these picturesque locations.
OKAVANGO DELTA
The Kalahari Desert is bifurcated by the Okavango River, creating the ideal habitat for a variety of birds and mammals to prosper. The Okavango Delta is known as the Kalahari's "Green Oasis" and is home to huge numbers of elephant, buffalo, lion, hippo, giraffe, and zebra –  plus every kind of antelope you can think of.  This makes it a predator's paradise and a world-famous stronghold for leopards and wild dogs.
In the middle of the Kalahari Desert, this water-filled jewel provides an oasis in the surrounding harsh environment which ensures that game will come from miles around.
Chobe National Park is located in Botswana's Okavango Delta and is comprised of four distinct ecosystems. The Savuti marsh offers some of the highest concentrations of wildlife year-round. The area is particularly famous for its massive elephant population and active wildlife as lions regularly take on herds of buffalo or clash with packs of hyenas. Chobe is a great choice for travelers looking for close-up game viewing. Chobe Under Canvas consists of luxury tented suites in semi-permanent camps. The camp allows you to be as close to nature as possible as the camping spots follow the game herds' grazing and hunting routes for the best possible viewing at any given time.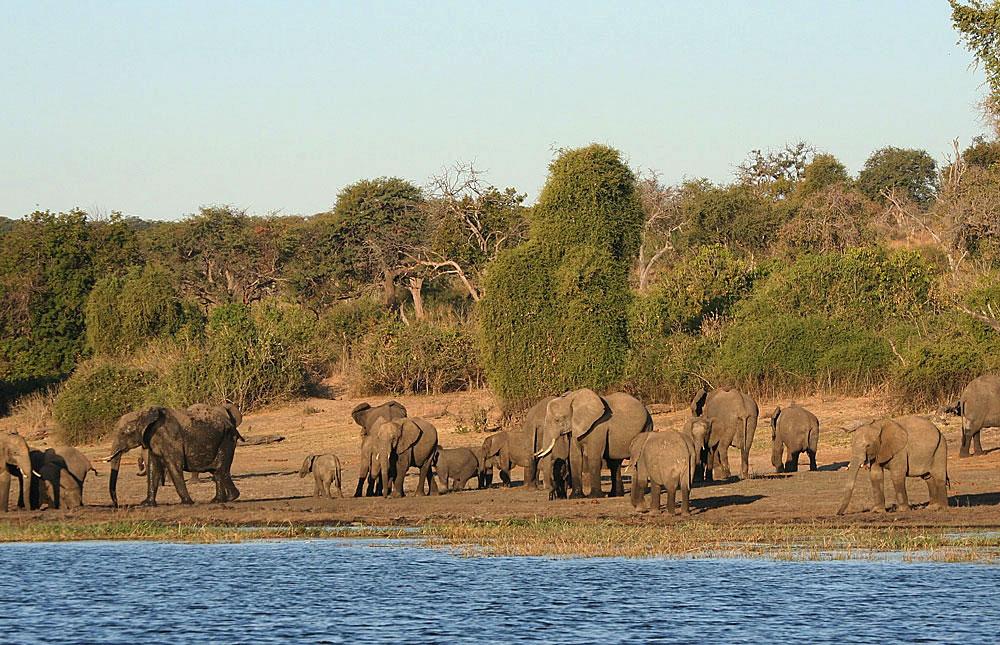 The park has a wide range of distinctive landscapes, from the floodplains of the Chobe River, the grasslands of the Savuti Marsh to leadwood trees in the Savuti Channel. The best time to visit Chobe is between the dry, cooler months of May to September as herds of zebra, eland, buffalo, giraffe, and wildebeest congregate this time of year.
Savuti is a remote area on the Western edge of the Chobe National Park and has earned its reputation for raw, dramatic game viewing thanks to its open landscapes, abundant wildlife and a full cast of predators. Savuti's lions are notorious for their ability to pull down Africa's biggest mammals like buffalo, giraffe and even elephants. The dry Savuti Channel and a number of spectacular and very busy waterholes attract many animals and offer perfect conditions for game viewing.
CENTRAL KALAHARI
The Central Kalahari is one of the world's largest game reserves. Here you can find large animals, but due to its harsh and arid environment, the herds' densities are quite low. There is, however, a healthy population of cheetahs who thrive on the open pans, increasing the probability of seeing a great cheetah chase. What sets a Kalahari safari apart from other safaris is the opportunity to see many of Africa's smaller and more elusive animals, such as wildcat, porcupine, aardwolf, meerkat, and honey badger.
WHEN TO VISIT BOTSWANA
Botswana is a year-round safari destination, so ideal visiting periods are dependent on what you wish to do. Game viewing is at its peak during the dry winter months of May to October when animals are concentrated in ever-increasing numbers at water sources. Wildlife tends to disperse during the rainy January to April summer, but several destinations such as Chobe's Savute region and the Kalahari offer excellent summer game viewing. The wet season is also ideal for birding.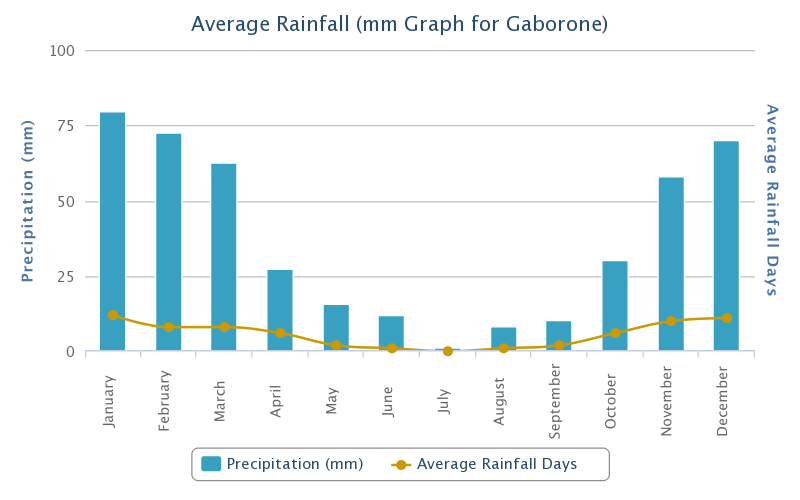 Peak season in Botswana is between July and October, with October being the hottest month of the year. April to October is the dry season and offers the best game-viewing as animals concentrate around permanent waterholes.