Malawi is a small country surrounding a very large lake – called Lake Nyasa by Mozambicans but Lake Malawi by most everyone else. You remember the lake's size by thinking of a calendar: 365 miles long and 52 miles wide. It is chock full of fish – some of which are delicious and some that are beautiful and normally seen in a fresh-water aquarium. You can swim with the latter at Cape Maclear in the south near Monkey Bay, where there is a marine sanctuary, but also up the coast at least as far as Nkhata Bay.
Malawi's landscape is often dramatic as it sits at the south end of the Rift Valley. It is mostly at altitude and relatively cool and dry: the capital, Lilongwe, for instance, is at 4000 feet. The lowest and hottest part of the country is south of Blantyre, where the Shire river flows over the escarpment and toward the Zambezi. Down there Majete and Lengwe game parks offer good accommodation, and an opportunity to visit Elephant Marsh, where David Livingstone once sat and counted thousands of elephant in a single day. Liwonde National Park on the upper Shire, just south of the lake, offers water safaris (game viewing by boat) as well as fine accommodation like Mvuu Wilderness Lodge & Camp.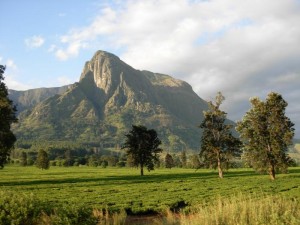 If you want to hike and climb there are three options of note: Mt Mulanje, surrounded by verdant tea estates and located on Malawi's south-eastern border with Mozambique. On a clear day, you can see Zomba mountain to the west.  On top of Zomba plateau is a fine hotel and nestled at its base is Zomba town, the colonial capital with its red-brick university and old state house. Further north is Dedza mountain, between Malawi's western border (with Mozambique) and the lake. A small town with a famous pottery (and small restaurant) makes Dedza a pleasant stop when driving the 4 or 5 hours between the commercial capital, Blantyre, and Lilongwe. Follow the M-1 north from the capital and it's easy to reach Mzuzu – again, in the hills with tree plantations nearby – and Rumphi, which is the gateway to Nyika plateau, often compared favorably with Scotland.
Turning east from Mzuzu is the old road through the rolling green hills down the lake at Nkhata Bay. Hanging there off the cliffs above the lake are a number of small B&Bs, and just south of there is beautiful Chinteche beach and lodging. You can abandon your car altogether, and choose instead to tour Malawi by steamer, as several boats with lodging regularly ply the lake delivering passengers and goods to various ports up and down the country.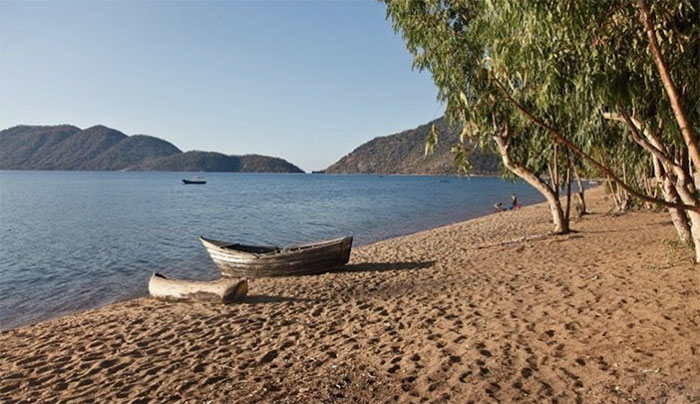 WHEN TO VISIT MALAWI
The hot summer rainfall season in Malawi runs from November to April, so the best time to visit would be during the drier winter months of early May to late October. Temperatures can get uncomfortably hot during the mid-summer months of January and February. This is also when it rains the most, blocking access to many roads and national parks. This wet and hot weather makes it the highest risk time period for Malaria.