Forget the mass ranks of all-terrain vehicles that can come as part and parcel of some safari destinations, Zimbabwe's under-the-radar appeal – despite its long-list of charms – make it great value for money. Genuine hospitality, the most knowledgeable guides in southern Africa, and unparalleled safari opportunities all point to Zimbabwe becoming Africa's next hot destination.
Zimbabwe boasts a huge array of breathtaking landscapes, from the open panoramas of the veld and lush mountains of the Eastern Highlands to the balancing boulders of the Motobo Hills – so beautiful they were chosen by the country's founder, Cecil Rhodes, as his final resting place.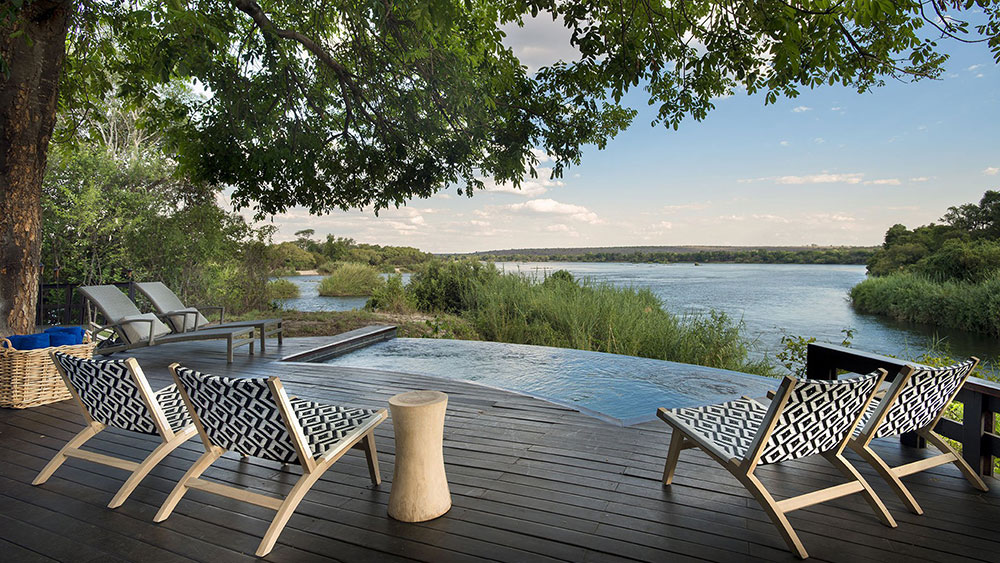 FEATURED ZIMBABWE SAFARI PACKAGES
HIGHLIGHTS OF ZIMBABWE
Home to Victoria Falls, Zambezi Gorge is not only one of the world's finest natural spectacles but also Africa's adventure capital, with white-water rafting and bungee jumping on offer. Though they may not yet have the household names of neighboring countries, Zambezi, Hwange and Mana Pools National Parks contain an equally-impressive diversity of wildlife, while the country also boasts one of the most important pre-colonial sites in Africa – the UNESCO-enshrined ruins of Great Zimbabwe, after which the country takes its modern name.
VICTORIA FALLS
An unrivaled natural masterpiece demarking the border between Zimbabwe and Zambia, paths lead to viewpoints on rocky outcrops reached by the spray that can be seen up to 50 km away. The heart-stopping (and often rather wet) Knife-Edge border bridge offers phenomenal views of the main curtain of water, and Falls Bridge the chance to dive towards the churning mass attached to a bungee cord.
ZAMBEZI NATIONAL PARK
The park's south comprises a wooded landscape that hosts populations of elephant, lion, and leopard in addition to giraffe and various species of antelope, and is also popular with bird watchers. More than 400 different bird species have been recorded within the park's bounds, including specialty birds, such as the goliath heron and African skimmer seen in few other locations.
MANA POOLS NATIONAL PARK
Downstream from Victoria Falls, Mana Pools takes its name from the series of lakes that form around four permanent pools in the Zambezi floodplain at the end of each rainy season. As water becomes harder to come by they attract a vast array of wildlife species, making the park one of Africa's best renowned wildlife-viewing areas.
HWANGE NATIONAL PARK
Zimbabwe's largest national park (and the third largest anywhere on the continent), the north and north-west of Hwange are dominated by archetypal Mopane woodland, but the park also contains significant areas of seasonal wetland known as vlei, and a more arid zone as it edges the Kalahari Desert to the west.