Cape Winelands Holiday
The Cape Winelands is the wine-producing region between the outskirts of Cape Town and the edge of the more temperate Eastern Cape, where cultivation is given over to fruit production. It is an area of singular beauty, rich landscapes, and excellent food and wine.  These are our selection of best accommodation in the Winelands as inspiration for your trip.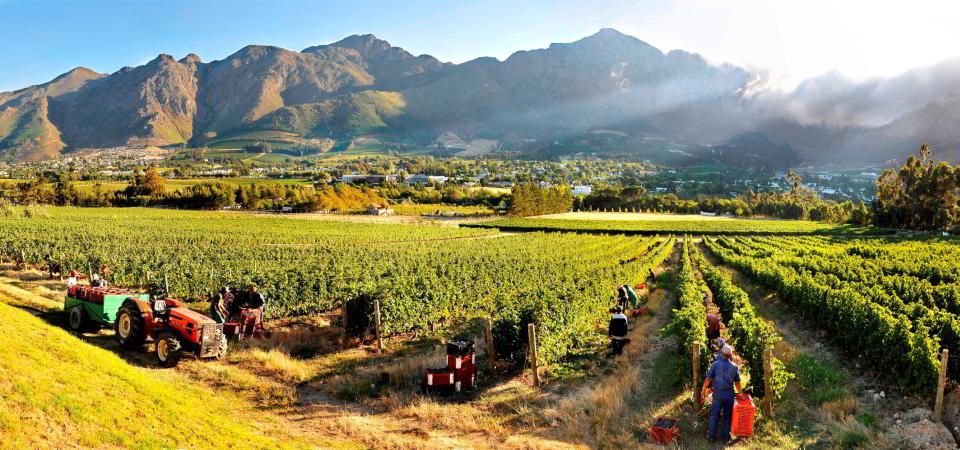 Cape Winelands Packages
Cape Winelands Hotels
If you only have a few days in the Winelands, you will find it very difficult to settle on things to do. The pace of life is leisurely, and most activities usually involve a long, hard day of tasting wines, sampling local haute cuisine, and lounging in perfectly-manicured 19th-century estate gardens.
Since tourism is big business in the Winelands, there is no shortage of beautiful hotels and guesthouses. For those looking for the ultimate in luxury hotels, the Lanzerac offers some of the most elegant accommodation in Southern Africa with exceptional access to major local wineries.
If you're seeking more of the quaint country guesthouse feel, then look no further than the renowned estate, La Petite Dauphine.  This magnificent country manor is a must-see, even if you're stopping by for the day.
The Cape Winelands is also popular for its weekend family food markets. Both the Oude Libertas Food Lovers Market (Saturday mornings) and the Blaauwklippen Family Market (Sunday mornings) is well worth a visit. Combine this with Delvera's vineyard walk or a short hike on La Motte Wine Estate in Franschhoek, to experience the true beauty of the Cape Winelands.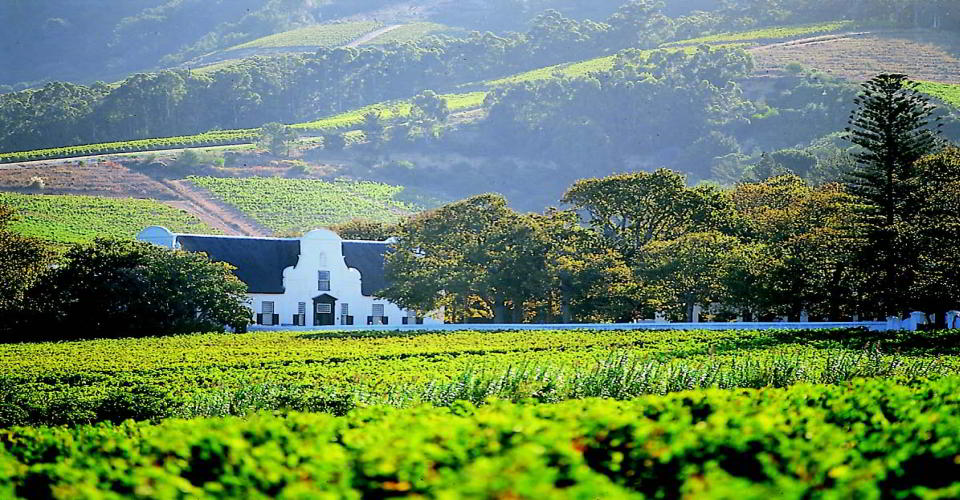 Tourism in the Cape Winelands
The one thing you will have to do at least once is a wine tasting tour.  It doesn't matter which one you choose, so pick one which suits your schedule and visits a few different places.  Worth a visit is Spier, one of the largest and most tourist-friendly estate venues. Tokara and Delaire are also two breathtaking estates based on top of the Helshoogte Pass, between Stellenbosch and Franschhoek.
There are hundreds of smaller vineyards which will welcome travelers with a free tasting and a chat about the local area and their wines.  Each estate has its own story and its unique approach to making wine.
If you're looking for an excellent meal, the tiny French Restaurant La Petit Ferme near Franschhoek is one of the finest in the country and accepts bookings as much as six months in advance (highly advisable to book as early as possible).