Zambia Safari Holidays
Zambia is a tropical realm of high plateaus, broad plains and crisscrossing rivers, famous for its diverse landscapes of massive water bodies and multiplicity of wildlife. The country that created the legendary walking safari is home to a huge variety of mammal and bird species, and Zambia's vast game reserves are treasure troves in which to explore the landscape and its wildlife. Zambia's many natural highlights include Victoria Falls (and 17 other impressive waterfalls), Lake Kariba and Tanganyika, and South Luangwa National Park. The country draws its name from the Zambezi River that forms its southern border, and the river itself is a source of many activities, including river safaris.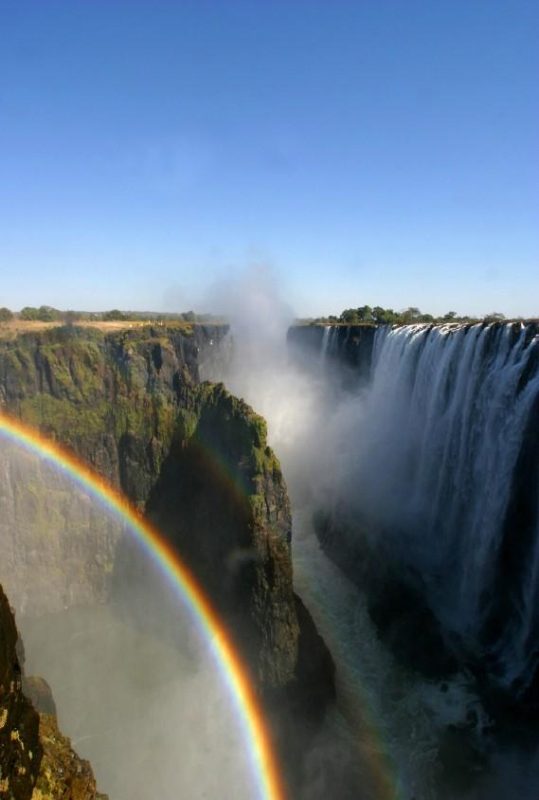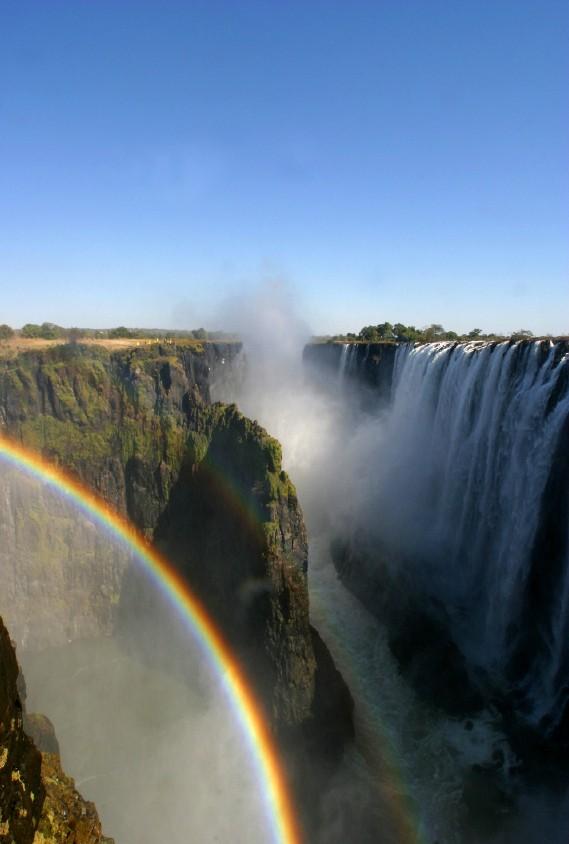 With its well-deserved reputation as one of the safest countries in the world to visit, Zambia is an ideal safari choice for families, friends and even single travelers.
FEATURED ZAMBIA SAFARI LODGES
TRIP SUGGESTIONS
Holiday options in Zambia are varied and plenty, and because of road and weather conditions for part of the year, the packages that we suggest always need to be put together individually while taking into account the wishes of those traveling.  That being said, here are trip outlines of what we have created for clients previously, to give you an idea of the type of trips you could build from.
WHEN TO VISIT
Zambia has a sub-tropical climate and has distinct wet and dry seasons rather than a clear-cut summer and winter. The dry season runs from May to October. September and October can be very hot in Zambia, but it is also a great time to see the game as the animals congregate around water sources.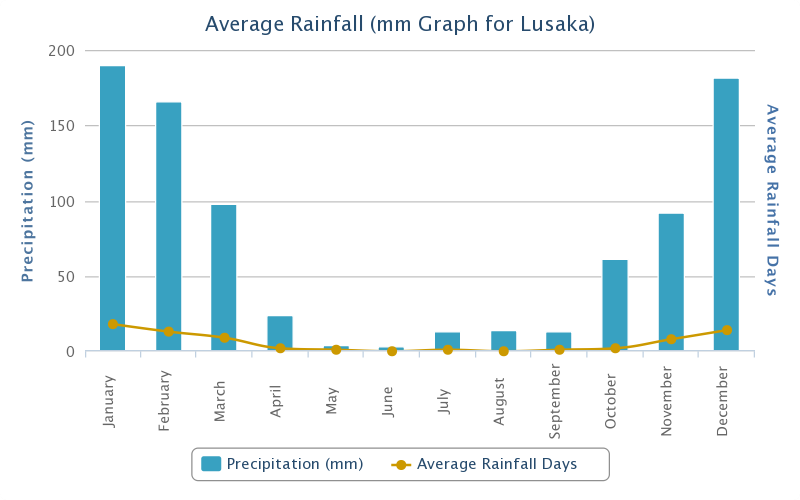 Rainy season is December to March. The Eastern areas and higher areas generally receive more rain than the West or lowlands. This is known as Zambia's Emerald Season when many dirt roads in Zambia are closed due to the rains.
The best time to visit Zambia for a Victoria Falls holiday is at the end of the rainy season (March-May) when the Zambezi River is in full. The falls flow in spectacular fashion, so be prepared to take a shower in its cool spray.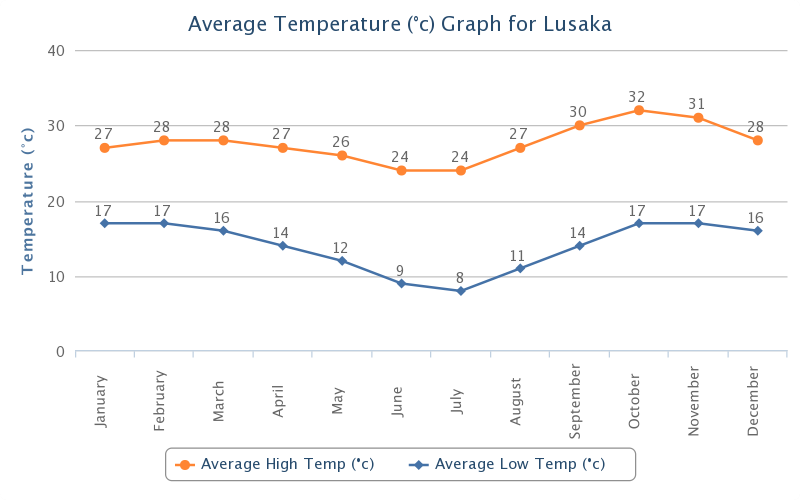 SAFARI IN ZAMBIA
Safari opportunities in Zambia are copious; this is revealed by one astonishing figure: 30% of Zambia is reserved for wildlife sanctuaries and parks. 20 national parks and 34 game management areas including South Luangwa, Kafue, and the Lower Zambezi make Zambia a gem for anyone seeking a safari holiday. Zambia has some of the highest ranking game reserves in the world, but keep in mind that travel is not always easy or quick, so some may find the country patience-testing.
Safari options range from canoeing, birding, walking and photographic safaris for those keen to improve their wildlife photography.
South Luangwa National Park is one of the most world-renowned national parks in Zambia, and frequently it's most popular, as it is filled with abundant wildlife. It's a short flight or a ten-hour drive from Lusaka.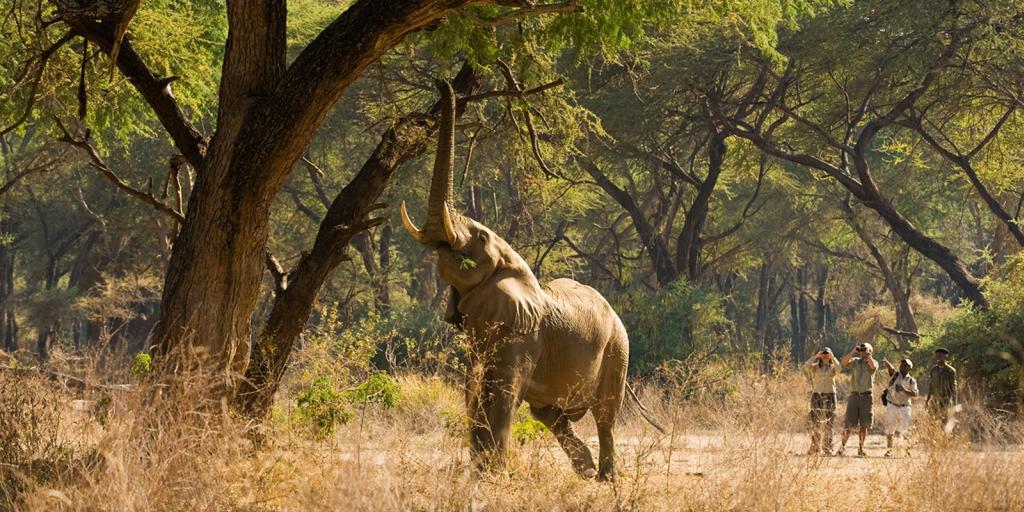 OTHER ATTRACTIONS
Victoria Falls was described by the Kololo tribe living in the area in the 1800s as Mosi-oa-Tunya – "The Smoke that Thunders" – and is Zambia's largest tourist attraction. The falls may not be classed as the highest or widest in the world, but it is certainly the largest in terms of sheer cubic meters of falling water and is one of the world's natural wonders. The sounds of the famous thunder can be heard from a distance, and visitors can view the falls (and experience the spray) from a path hewn at the edges of the forest.
The best time of the year to visit the falls is between July and September when the Zambezi River is flowing strongly. In November and December, the falls are almost dry and look like a canyon. Heavy rainfall fills the Zambezi between January and May and makes it difficult to see the falls through a wall of mist created by falling water.

The Lower Zambezi River basin in the Southern Province is a short drive south of Lusaka.  The Zambezi River is Africa's fourth-largest River system, after the Nile, Zaire and Niger Rivers. It runs through six countries on its journey from central Africa to the Indian Ocean. The Zambezi's waters are packed with wildlife, and attract visitors from all over the world. The river also provides tourists with plenty of water sports and game viewing opportunities and is especially great for bush camp excursions, fishing, and boat cruises.
Lake Kariba is the world's largest man-made lake. It is located in Southern Province on the Zimbabwean border. Here you can view hordes of incredible wildlife populating the edges of the lake. Houseboats or lodges are available as accommodation – either way, you will be afforded the opportunity to be intimately involved with nature. Make sure you pack lots of mosquito repellent. Whatever you do, do not forget your binoculars and camera.

Despite being landlocked, Zambia is laced with vast lakes. Lake Tanganyika is the longest lake in the world, while Lake Kariba is Africa's largest artificial dam, imitating the French Riviera but with an African flair. Tropical and wild Lake Mweru gives travelers intimate insight into rural village life on its shores.
Lusaka is Zambia's capital and represents an authentic African capital where tradition meets high-rise buildings. Lusaka is by no means a tourist highlight but is often the gateway to the unspoiled rural African landscape. Lusaka does, however, have good arts and craft markets. The nightlife is decent, with many clubs and pubs available for those seeking a night on the town.
Livingstone is a historical settlement (once Zambia's capital) that provides a good base for exploring Victoria Falls and the Zambezi, and since the movement of the capital to Lusaka, has become a quiet and scenic space with several adventure companies offering a variety of tours and activities in the area.