Mozambique Holidays
White sandy beaches, turquoise waters, vast wilderness, and unrestricted adventure characterize Mozambique, Africa's rising star. With the conclusion of the civil war in 1992, this coastal country is rapidly rebuilding its prewar reputation as one of the continent's gems. Unpolished yet ambitious, the beach, bush and all that is in between offer some of the finest opportunities to peer into some of Africa's most untouched locations.
Southern Mozambique
Southern Mozambique offers an easier introduction to the country, with more established tourism infrastructure, transport options, and fellow travelers. Spend a weekend swimming beside giant manta rays and whale sharks in Tofo, surfacing to feast on prawns caught and grilled fresh that day. Alternatively, head to Vilankulo to sail and snorkel through crystal clear waters and giant sand dunes forming the Bazaruto Archipelago. Moving south, camp on the shores of the Indian Ocean while listening for the elusive elephants and watching for dolphins in the Maputo Special Reserve. Finally, unwind with an espresso or caipirinha in the growingly cosmopolitan capital city of Maputo, while drifting between numerous galleries, markets, and clubs.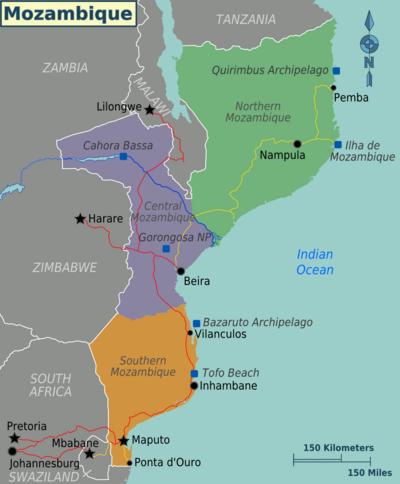 FEATURED MOZAMBIQUE BEACH HOTELS
Central Mozambique
In central Mozambique, attention shifts away from the coast and up into the mountains. Explore the route less traveled when hiking through the Chimanimani Mountains with local guides in search of forest elephants. Take game drives through Gorongosa National Park, and experience the reconstruction and rehabilitation of the country's most promising park. Be sure to take a break from the lions and buffalo to explore Monta Gorongosa to the north, and to learn about the park's history throughout the civil war. Then, cool down in Gurue while hiking through tea plantations in lush forests.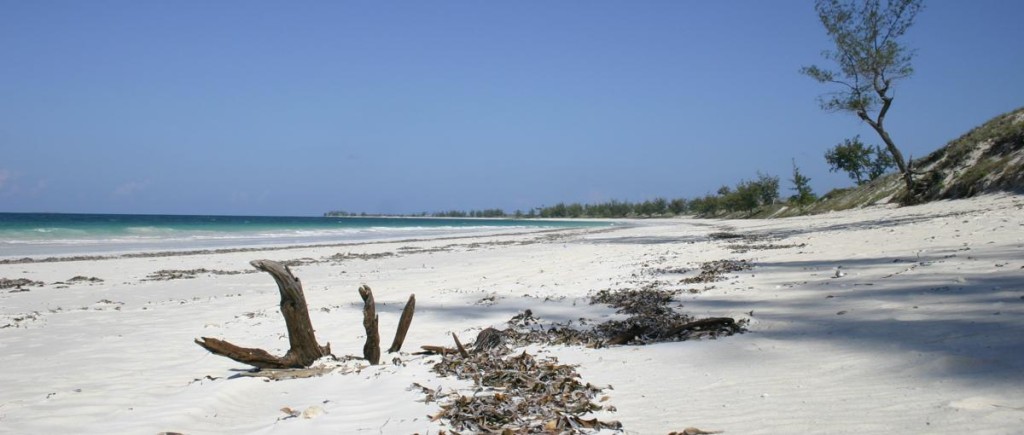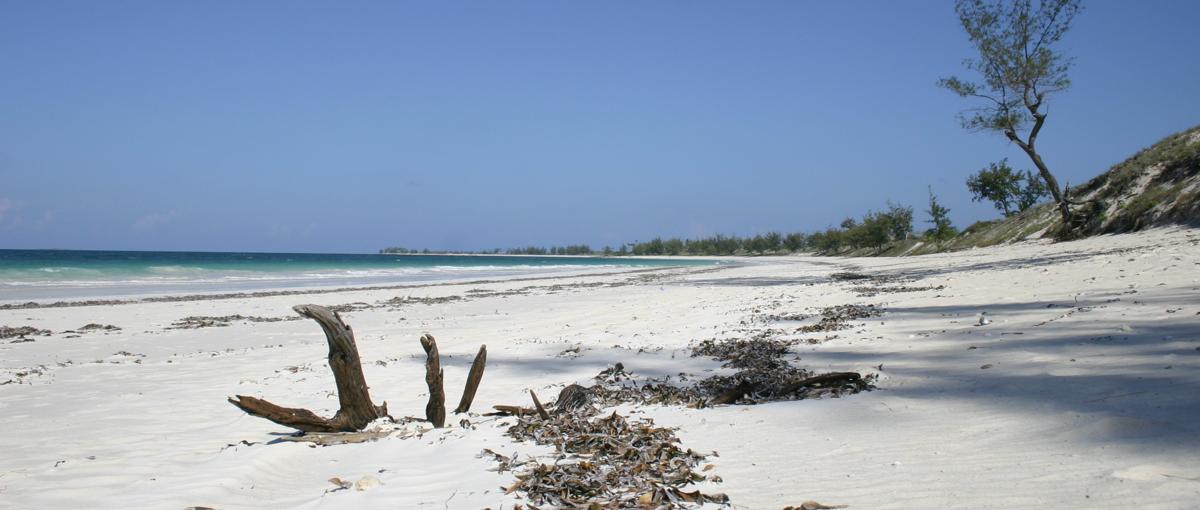 Northern Mozambique
The adventure really begins when moving into the remote north. Hire a local dhow to float through the turquoise and teal waters of the Quirimbas Archipelago. Take breaks from the sea on remote islands to sample fresh lobster, squid, and octopus. Jump into the ocean with fins to explore some of the most colorful and diverse coral reefs on the eastern shores of Africa. Finally, dry off on Ibo Island, taking in the rich history with local historians covering the slave trade through colonialism to the present day.
Safari In Mozambique
Once sun-kissed and full of seafood, venture inland to explore one of Africa's final true wildernesses: Niassa National Reserve. Comparable in size to Switzerland with virtually no tourism infrastructure, this reserve offers bush exploration unlike anywhere else. With adequate time and sharp eyes, search for elephants, lions and wild dogs walking between dramatic inselbergs and through forests.
With lots of time, a healthy budget, a Portuguese dictionary, and a keen sense of adventure, any area of Mozambique surely will not disappoint.