Accommodation
Anantara Bazaruto offers 44 villas. There are also separate inter-leading villas available for larger families or a small group of friends. The rooms are divided up into Beach Villas, Beach Pool Villas, Seaview Pool Villas, Deluxe Seaview Pool Villas, and Anantara Pool Villas.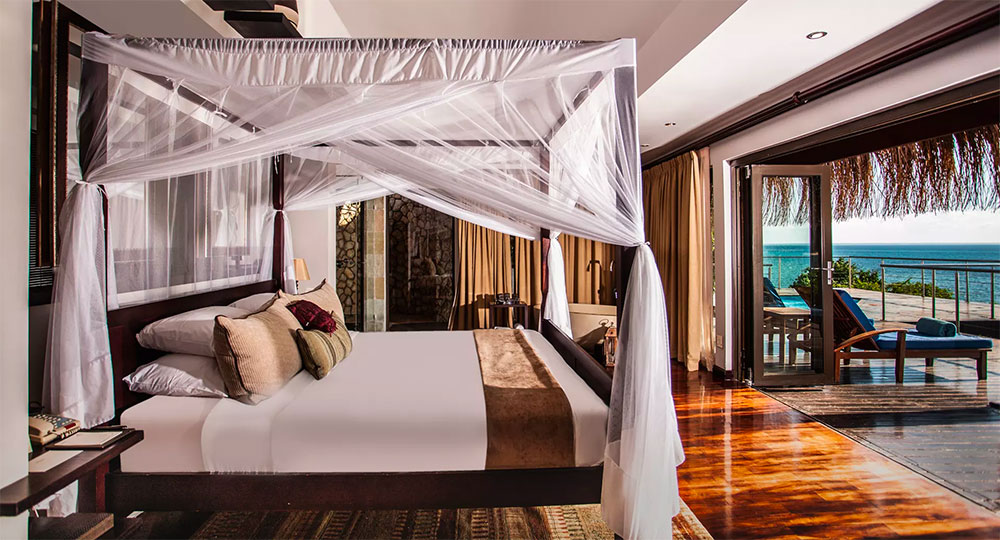 All the rooms feature air conditioning, mosquito nets, ensuite bathrooms, minibar, safe, satellite television and telephones. Below is a summary of the different room types available:
Facilities
Restaurants
Bars
Two swimming pools
Activity center with dive pool
Curio Shop
Gym
Spa
Internet access
Activities:
The range of activities on offer include:
Watersports: Wakeboarding, knee boarding, kayaking, and windsurfing
Dune Boarding: A real treat for adrenaline junkies; it is precisely like snowboarding, except that you're going full speed down a dune.
Dhow Chasing: This a series of survivor games centered around the traditional Dhow boats. Participants will engage in a series of challenges, from capturing "hostages" to sailing the handcrafted boats themselves.
Horse Rides: There is no better way to explore the forests and dunes on horseback. The rides will cater to riders of all levels, but riding lessons are also available.