On arrival in Kenya, you will take a flight from Nairobi Wilson Airport to start your journey to Kichwa Tembo tented camp, which will be your entry point to the magnificent Maasai Mara. Picked up at Kichwa Tembo's private airstrip by a friendly chauffeur you will take a 30-minute transfer (or your first official game drive!) through the extraordinary "spotted landscape" to your luxury safari camp.
Located in the Maasai Mara Game Reserve there awaits many days filled with game drives and other activities that will allow for you to be absorbed into the natural beauty of your surrounds and to experience the best of the Masai Mara.
Day 1 – 6: Experience the Incredible Maasai Mara at Kichwa Tembo Tented Camp
As Kenya's best loved safari camp, Kichwa Tembo Tented Camp is located in the remote northwestern area of the Maasai Mara Reserve. Kenya's safari experience provides breath-taking views of both savanna and forest landscapes.
The luxurious safari tents offer private verandas on an immaculate property for the ultimate luxury tented safari experience in the great outdoors. Here you will be viewing some of the best wildlife the Maasai Mara as to offer, including the Mara River crocodile, the black-maned Mara Lions and large herds of elephant. Over these few days, you will realize the magic of being on an African safari.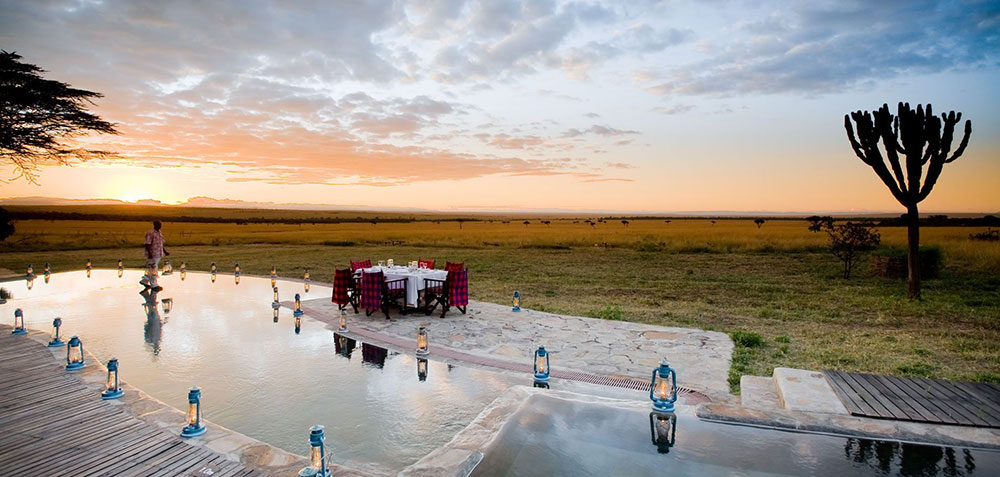 After a delicious breakfast on day 6, and early morning game drive, you will be driven back to Kichwa Tembo's private airstrip to fly on to Nairobi and then to Ukunda Airstrip where you will be met and transferred to your new home for the next four days. The amazing Afro Chic Diani.
Day 6 – 10: Enjoy beautiful Diani Beach at Afrochic Diani Beach
Lying south of Mombasa, Kenya, on one of the most beautiful beaches in the world, Afrochic Diani is the perfect getaway for the ambitious traveler This is a beautiful modern colonial boutique hotel, perfect for travelers who want to simply enjoy the spectacular views of exotic and ancient dhows in full sail.
This exclusively intimate hotel – with only 10 guest rooms each with their own ensuite bathroom, balcony and sun-loungers – is personable and highly intimate. From the moment you walk through the doors, you will be embraced by the understanding of what has made Afro Chic the 'sought-after' destination for those seeking rest, relaxation and the personal touch.
Friendly and attentive staff are on hand to provide those little but special details that have become synonymous with an Elewana Collection property. With spectacular rooms overlooking a palm-tree courtyard extending onto the beach, you will feel quite close to being in paradise.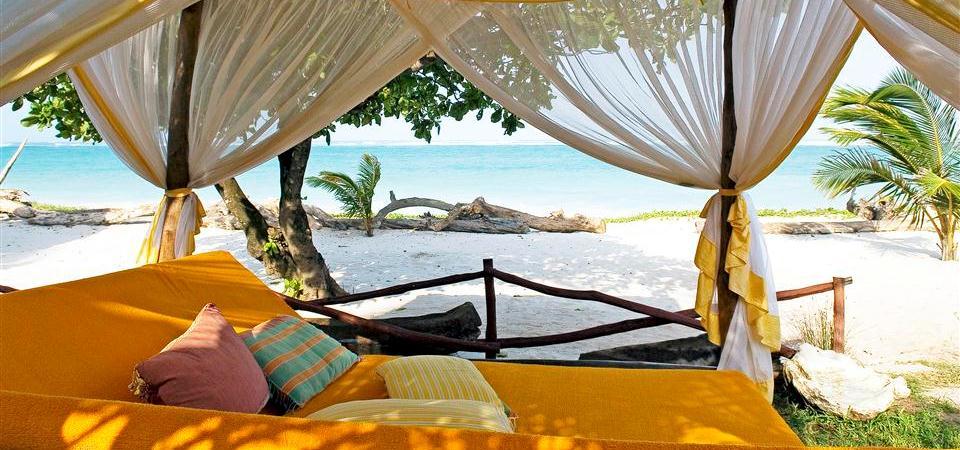 Activities such as deep-sea fishing, snorkeling and even a round of golf are just a few that you may wish to experience on your travels. AfroChic Diani is in the Diani Chale Marine National Reserve, which will provide you with many wonderful hours of exploration through scuba diving, visiting the elephant sanctuary and so much more.
On the last day of your Kenya holiday you'll wake up to a delectable breakfast and final stroll along the beach, and then take your transfer to Ukunda Airstrip where you will start your journey home after an enriching African experience.