Day 1 – 5: The Serengeti
The Serengeti Migration Camp in Tanzania's Serengeti National Park offers visitors the ultimate opportunity to witness the greatest wildlife show on earth – the Great Migration. The camp is so close to the action that the vibration of 1.3 million wildebeests' hooves can be felt and trips to watch the action close up take only a few minutes of driving.
The camp itself is hidden among the rocky outcrops near the start of the migration, where most animals are migrating. It consists of some luxury tents, each secluded and relatively private. The main tent has a split-level lounge, a pool, and viewing decks over the majestic Grumeti River.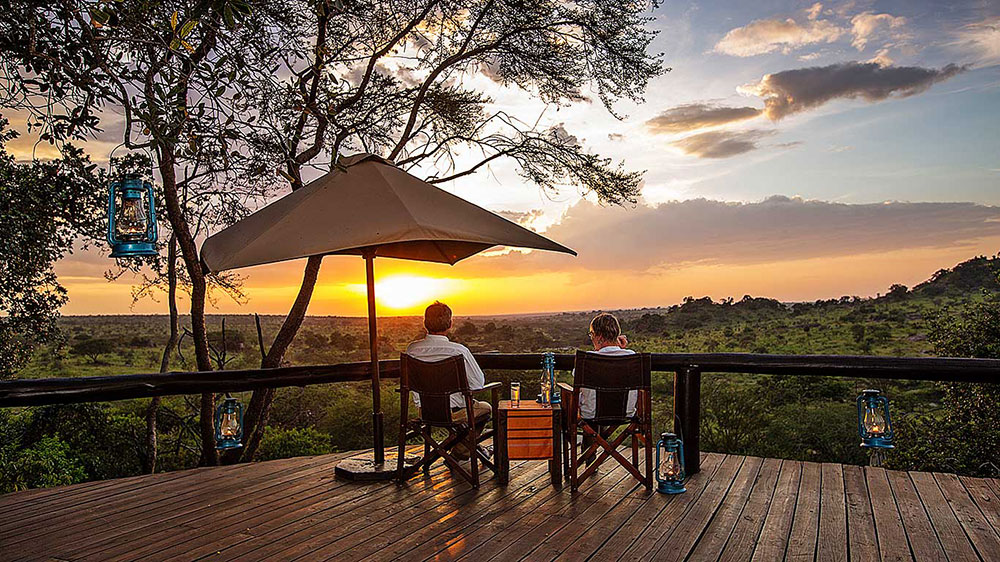 On day five you will be transferred to the Lobo Airstrip in time to check in for your flight to Zanzibar. Please note that this is a shuttle flight and it is likely to stop at various airstrips and airports to collect and offload passengers and for refueling.
Serengeti Migration Camp Detailed Info
Potentially the best luxury camp in Tanzania from which to view the Great Migration.
One of the largest, most densely populated nature conservation areas in the world.
View giraffes, warthogs, hippos, and baboons from your deck with your morning coffee.
Day 5 – 10: Zanzibar
Consisting of surreal, white-domed guest cottages against a lush green hillside and overlooking a tranquil beach and sparkling clear waters, Kilindi is an incredible beach escape. The hotel blends Scandinavian and Middle Eastern design influences, and both beach and nature lovers will appreciate its seamless flow with the surrounding landscape.
Dine on the terrace with its beautiful ocean views, and spend peaceful afternoons in the infinity pool or the warm Indian Ocean waves. Dedicated butlers will make you feel like royalty.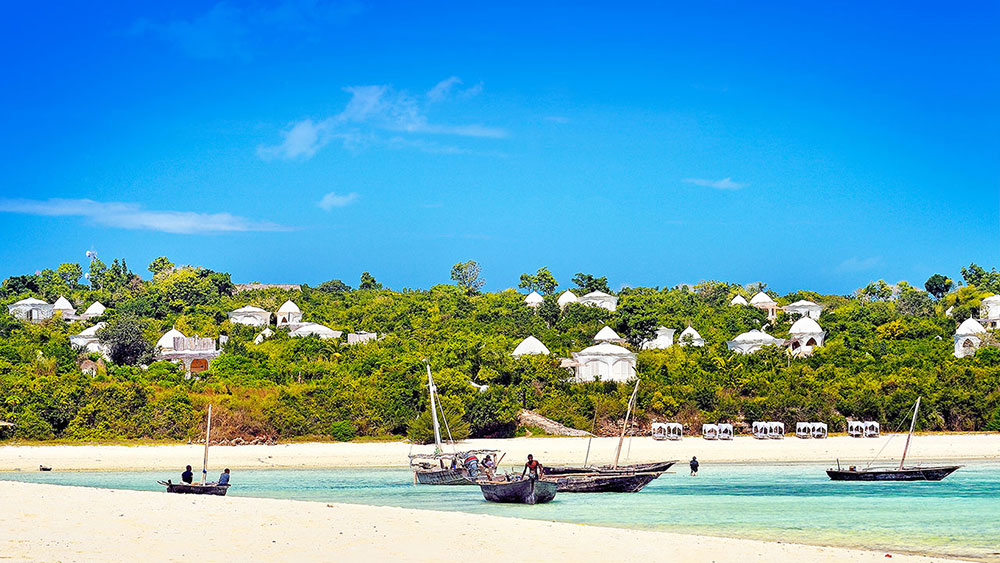 Kilindi Detailed Info
Exceptional spa with specialized treatments
13 domed suites with private plunge pools
Unique rainfall showers in all suites, and ocean views
On the morning of your final day, you will be transferred by to Zanzibar Airport for your flight to Daar es Salaam.