Located in Camps Bay, the Bay Hotel is a luxurious vacation spot for many visitors to Cape Town. Lined with gorgeous beaches and towering mountain this is definitely the ultimate place to base yourself when exploring this part of South Africa.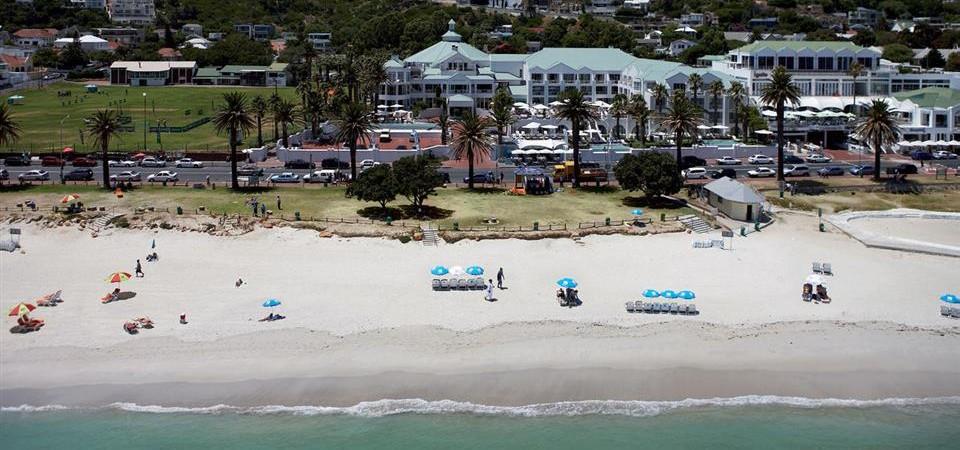 Camps Bay and Clifton beaches are on your doorstep, and these are spectacular places to enjoy the stunning summer weather and sip cocktails while watching the sunset over the vast Atlantic Ocean.
Staying at the Bay Hotel
The design at the Bay Hotel modern with light colors and contemporary furniture, there is also a slight maritime influence in the design.
With four stunning hotel pools, each with their expansive sun deck offers guest's outstanding views of the Atlantic Ocean and majestic Lion's Head.
The Bay Hotel has close to eighty rooms in various room categories, starting with comfortable standard rooms going all the way to the opulent penthouse suite.
Additional Facilities
The Bay Hotel has a spa offering a wind range of treatments. Adjacent to the spa there is also a fully equipped gym as well as sauna and steam rooms.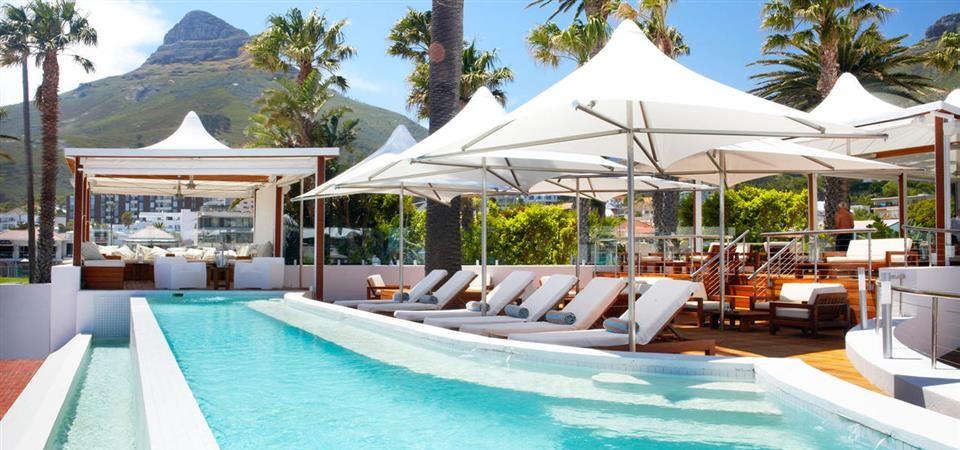 Sandy B is the hotel's private beach club overlooking Camps Bay beach, this is a great place to spend some time relaxing and soaking up the Cape Town summer sun.
Want to Keep Exploring South Africa?