Accommodation:
The light grey interiors, punctuated by gold touches, of the twelve tented rooms are the perfect backdrop for the oversized beds. Flooded with natural light thanks to the windows and skylights each tent is fitted with, these deluxe sleeping quarters are fully air-conditioned, with ensuite bathroom facilities which include both a separate shower in which to cool off in and a bathtub in which to indulge.
Public Areas:
Relax within the confines of the cozy Fish-Eagle Bar, where light snacks and drinks are available throughout the day, and sundowners are enjoyed before dinner each evening. The elegantly-dressed restaurant, replete with pizza oven, comfortable wicker chairs and sparkling glassware, offers up a menu that seeks to celebrate local produce, in a space designed to make the most of the natural environment with its open sides and traditional boma-like structure.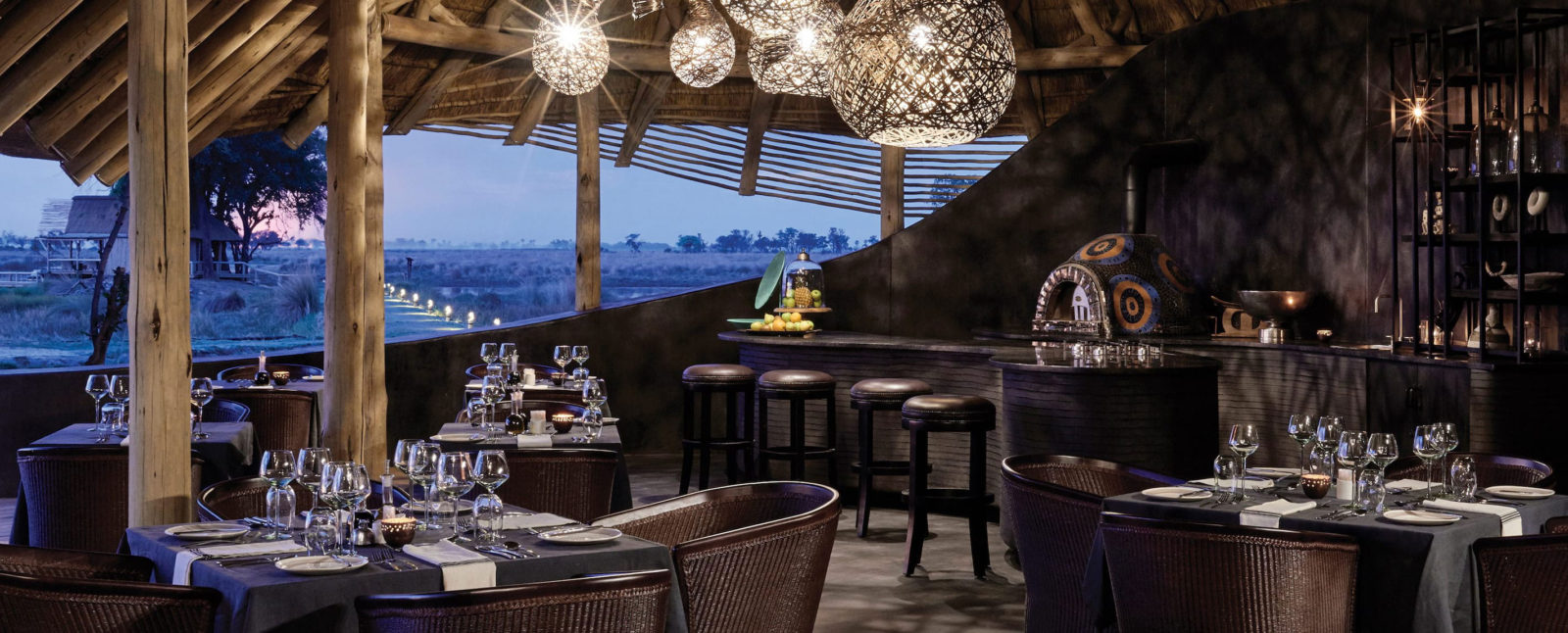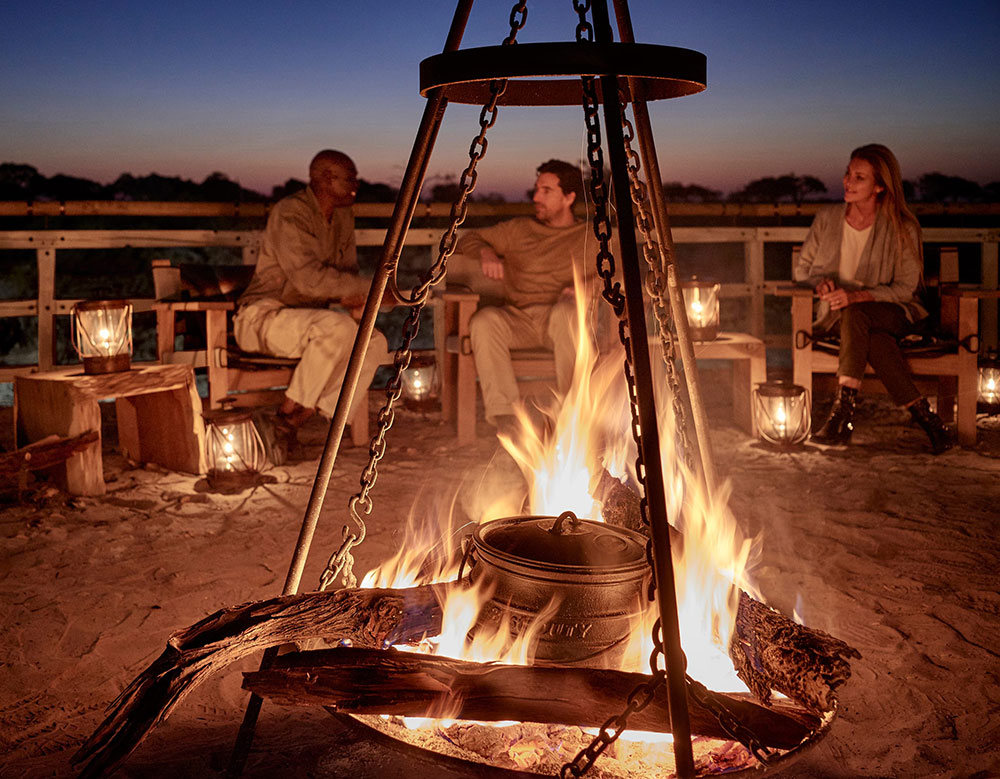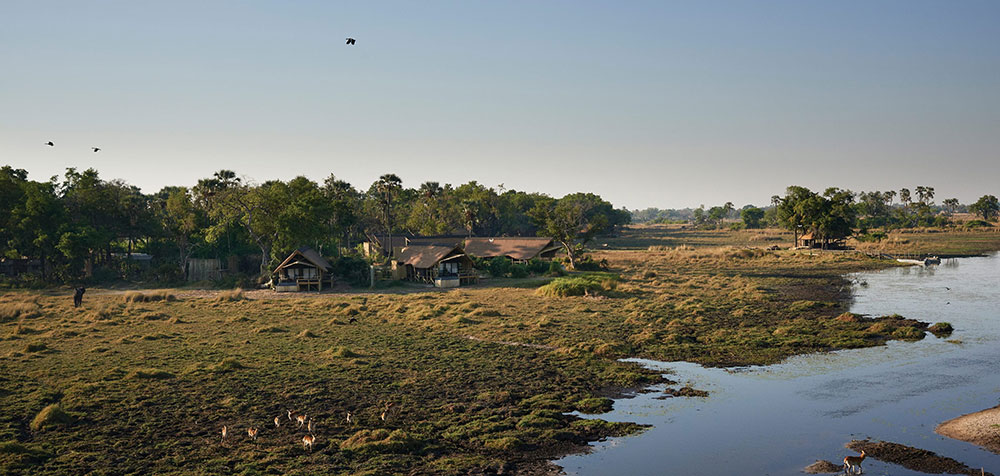 Activities:
Slide past wallowing hippos powered only by the almost silent splash of a paddle or punting pole from a traditional mokoro canoe, or join the realm of the fish-eagles by taking a helicopter safari. Only from the air can you truly take in the enormity of the wetlands in full flood, while safaris are also conducted from horseback, enabling guests to get closer to the delta's wildlife than is possible by motorboat or vehicle. To understand what life is like in the wetlands, its also possible to visit the neighbouring Nxhoga village, and speak with those who call it home.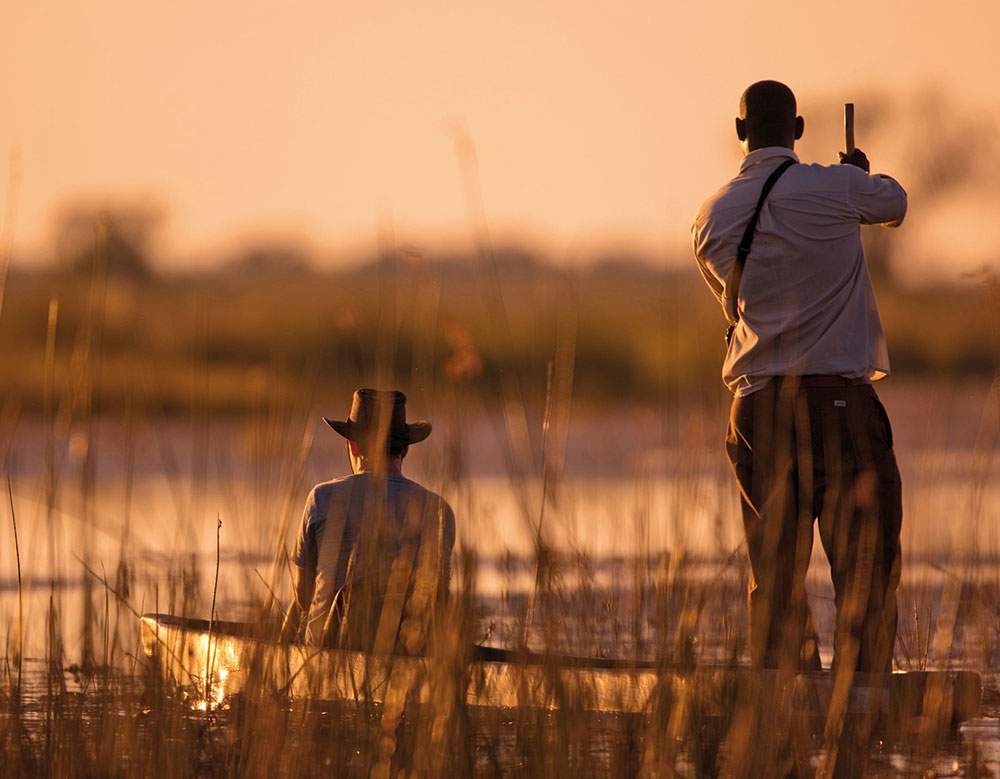 Safari Experience:
The Okavango Delta is rightly heralded as one of the most important natural sights in Africa. Whether on foot, by boat, or in the air, you'll soon discover that the delta is the permanent home of a huge range of species. An estimated 200,000 large animals can be found within the area at the height of the rains, from May to October, including 30,000 buffalo and elephant, while such a concentration of prey attracts lion, leopard, and cheetah too.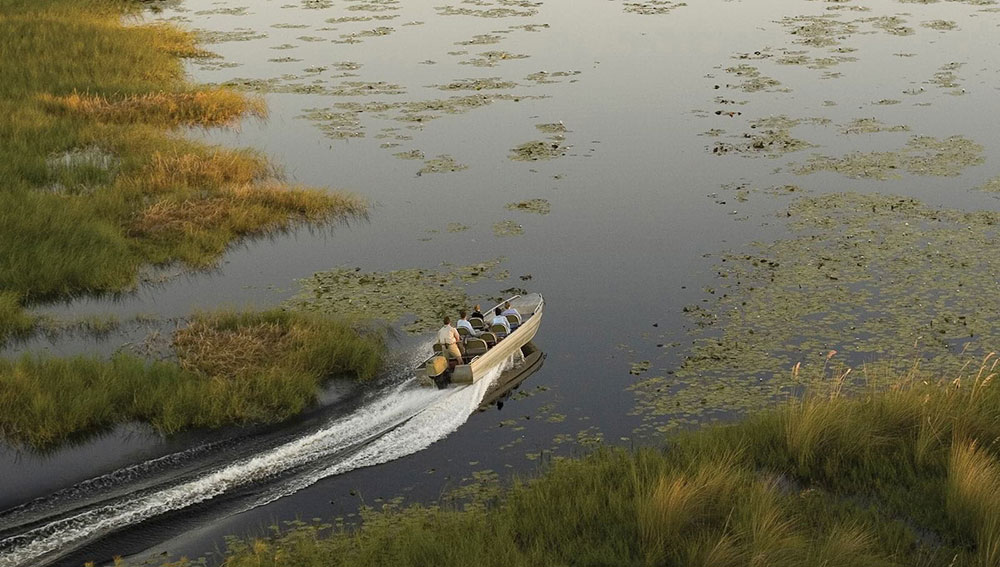 Want to Keep Exploring Botswana?