Accommodation
The 20 luxury tents at Elephant Valley Lodge: 12 Forest Tents and 8 Valley Tents.  A family forest tent is available if you have need for two bedrooms
There are well-worn animal paths visible from the decks of your tent and the main areas, so expect a few animal sightings. At the main camp, there are open spaces offering breathtaking views of the plains, comfy lounges, a dining area, and swimming pool just beckoning you to take a refreshing dip in the heat of the day.
There is also a secluded hide close to the waterhole, which is a great place to quietly sit and observe the animals as they come down for a drink, especially in the early mornings and at dusk.
The waterhole in front of the lodge is a hive for animal activity: It is such an active waterhole that it has become the regular wildlife filming site for the Discovery Channel. The waterhole attracts animals such as buffalo, elephant, antelope, lion and even leopard.
The area is so abundant in wildlife that traversing the gravel road to the lodge is like a mini safari in itself. The camp is encompassed with a non-intrusive perimeter fence to prevent larger creatures from sneaking up on you unannounced, so you can drift off to sleep with complete peace of mind. Children are welcome at the lodge, but children under the ages of 6 are not allowed on game drives.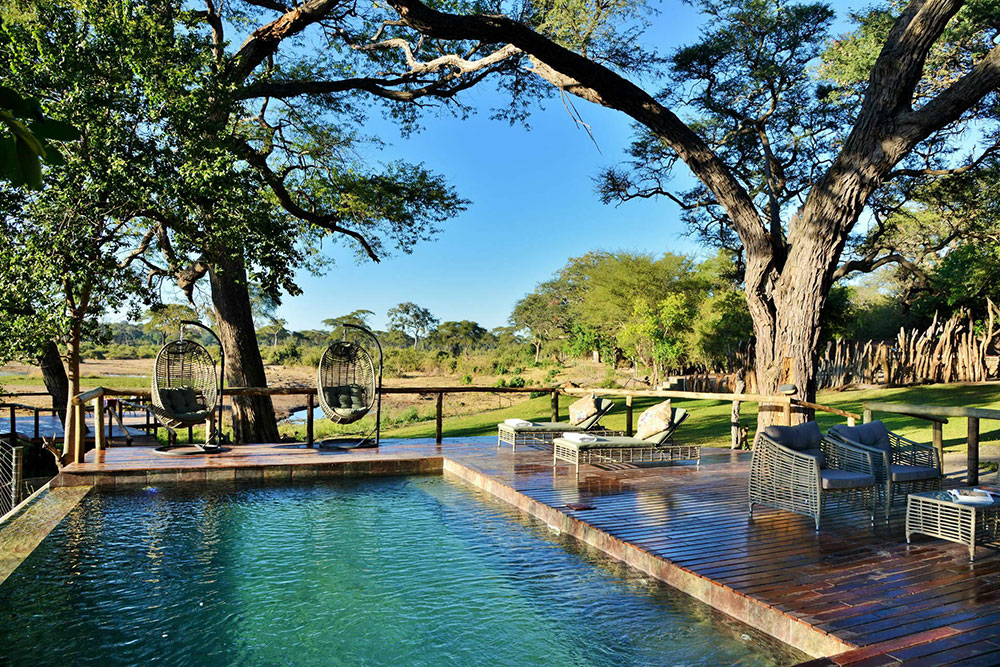 Dining:
Meals are also served in the main area with the waterhole as a backdrop, but for that something extra special, you can dine under the starlit African sky in complete privacy. The cuisine is distinctly African, so you can expect lots of meaty dishes. The service is of the highest quality, and the father-and-son team adds just that extra personal touch by ensuring that your needs are met.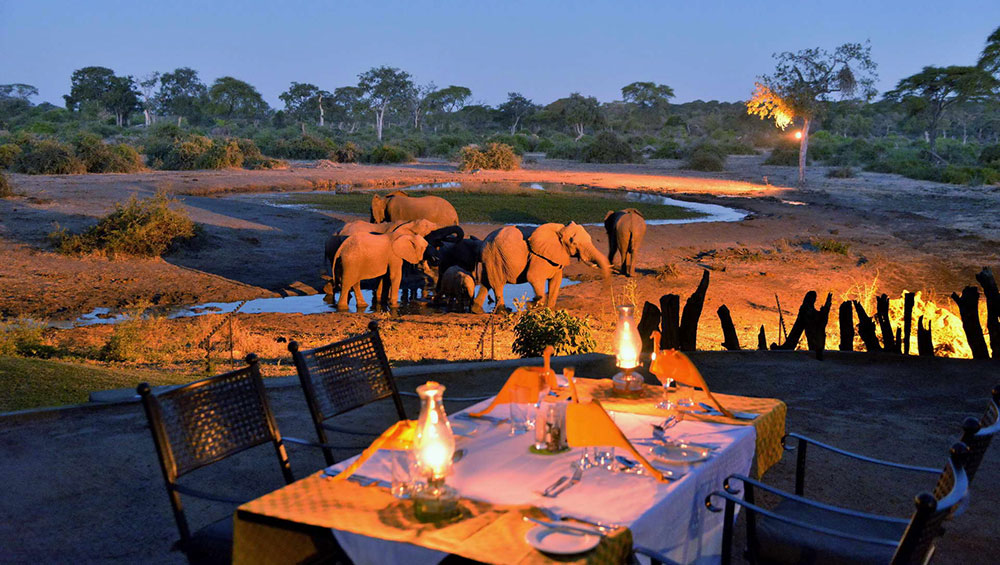 Activities:
A typical day at the lodge will start with a hearty breakfast, after which you will embark on your first game drive of the day. With two daily safaris included in your package, you will have ample time to explore the grounds or simply relax by the pool. Other safari excursions include;
Guided walks
Chobe River cruises
Night drives in the Lesoma Valley
You are not only limited to wildlife excursions, as you are within an hour's drive of one of the most spectacular sites in the world. The Victoria Falls will leave you awe-struck. There are numerous activities in and around the Falls. Devils Pool will test the mettle of any man, but take note; this is not for the faint-hearted.
LODGE Details
Address: Lesoma Valley, Chobe, Botswana
Phone: +267 6200054
Website:  http://evlodge.com/
Want to Keep Exploring Botswana?