Accommodation
Imbali Lodge is intimate and luxurious, accommodating up to 24 guests in private, 5-star luxury suites. With views of the savannah and the Nwatsitswonto river, each private suite features a private Jacuzzi, large windows, and expansive wooden decks for game viewing. The suites are furnished with beautiful furniture, imported linens, and mosquito nets, and en-suite bathrooms feature antique tubs.
Public Lodge Areas
The common areas include a gorgeous swimming pool with great views of a watering hole, and a comfortable lounge with an inviting fireplace. Furthermore, the lodge has been constructed using eco-sensitive methods and in line with eco-friendly policies to minimize its impact on the natural environment.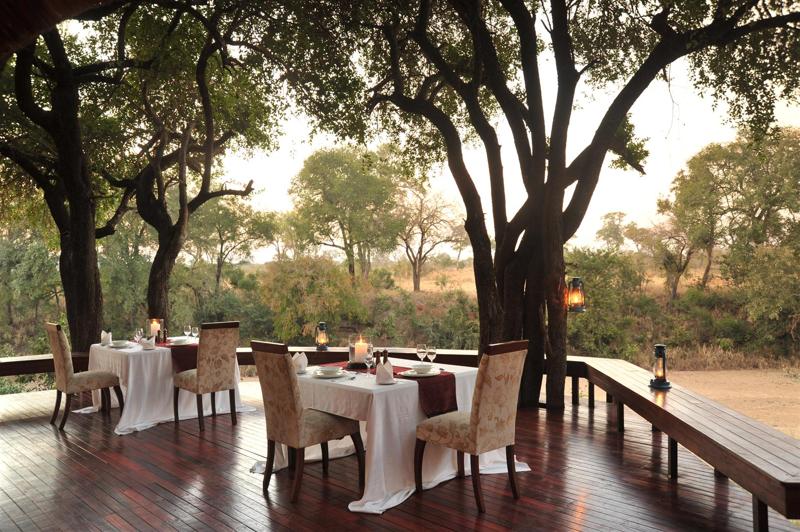 Wildlife/Safari
Imbali Lodge is situated in South Africa's world-famous Kruger National Park in its own 10,000-hectare concession area called the Imbali concession. The park is home to over 1,200 species of animals, including the Big Five, and there is a variety of viewing opportunities and activities available for travelers through the lodge. Viewing from the lodge itself is excellent, with nearby watering holes visible from your suite and around the property.
If you are interested in a more traditional safari experience, game drives in 4×4 vehicles are available through the lodge. Bird watching excursions can also be arranged – Kruger is a great destination for bird lovers, with over 500 species. Self-drive game drives in Kruger are also available, allowing you to move at your own pace through the park.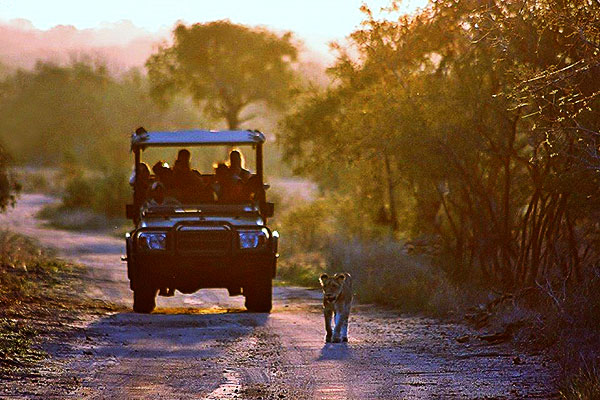 Access
Imbali Safari Lodge is located in the heart of Kruger National Park in South Africa's Limpopo province. There are many ways to reach the lodge by air. South Africa Airlink flights are available from Johannesburg and Capetown to Hoedspruit (approximately 70 miles from the park). The South Africa Express also has flights from Johannesburg to Hoedspruit. A private airstrip is also available for those travelers that wish to fly in by private charter, and the lodge can arrange transfer service.
For those traveling overland, the Orpen Gate entry is the recommended route. From Johannesburg, travel through Witibank to Belfast. From Belfast, head towards Dullstroom on R540, continuing through Dullstroom to Lydenburg. Follow signs to Ohrigstad, through to the Strijdom tunnel. When you reach Swadini Snakepark, turn right on R531 until you see signs for Orpen and the Imbali Safari Lodge. Turn left at the Orpen Gate and continue on R531 for approximately 25 miles.
Hotel Details
Address: S145, Kruger National Park, Skukuza, 1350, South Africa
Phone: + 27 11 516 4367
Website:  http://imbali.com/
Want to Keep Exploring South Africa?