Accommodation
Kapama Karula is the newest and most luxurious of the safari lodges in the Kapama Game Reserve. Overlooking the banks of the Klaserie River, Kapama Karula lives up to its reputation for being a "place of peace" and you sense this from the moment you set foot on its earthly grounds. As one of the most magnificent luxury safari camps in the area, you will find your soul being sold to the African bush in no time.
Kapama Karula Public Areas
The public areas at Kapama Karula are serene and opulent. Here guests will find the lounge area, pool, bar and dining room all overlooking the Klaserie River.
With the gentle sound of the meandering waterway that runs adjacent to Karula, you are more than likely to forget all your worries and let the peace and serenity of the lodge allow you to appreciate the beauty around you and provide you with an unforgettable safari experience.
Guests can enjoy the open-plan lounge and bar area, watching for leopards wandering along the Klaserie River below.
"We had an amazing safari experience at Kapama, I don't think that I have ever come so close to so many elephants"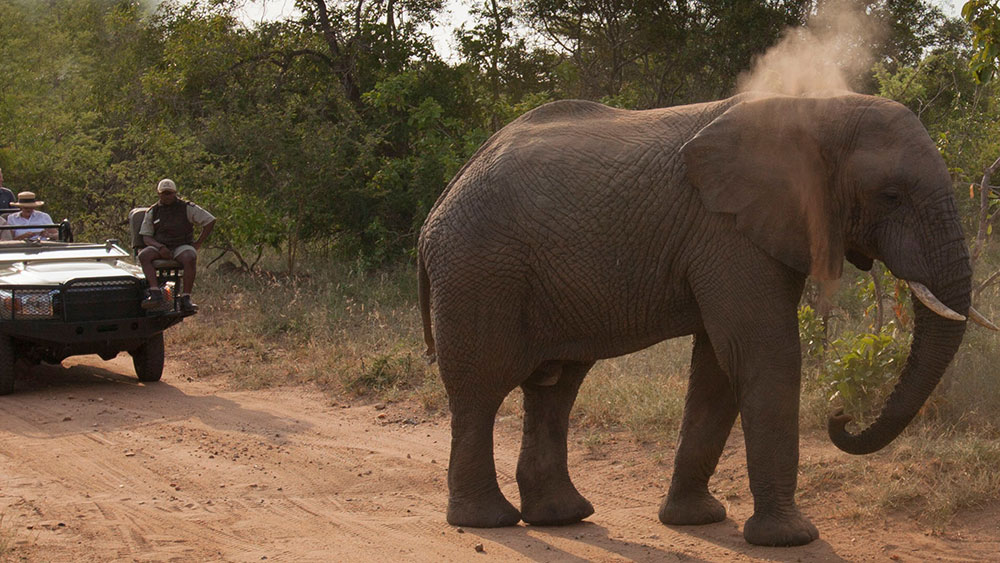 Karula has a conservation levy of R114 per person per night; this goes toward supporting the anti-poaching units and conservation efforts in the reserve. Don't miss a chance to interact with elephants on the reserve, and learn more about nature conservation.
Want to Keep Exploring South Africa?