Rooms
Kapama River Lodge's 64 rooms consist of Suites, Spa Suites, Royal Suites, and Family Suites. The rooms at the safari lodge are spacious and all have en-suite bathrooms and private balconies overlooking the bush. At night, the sounds of a crackling fire and aromas of the buffet-style dinner will complement tranquil evenings under the stars.
This sweeping lodge provides all sorts of travelers with safari luxury; it is a very child-friendly lodge, making it an ideal safari lodge experience for families.
River Lodge incorporates large public areas and a beautiful pool. The common areas provide for lazy afternoon activities such as swimming in the rim-flow pool and sipping cocktails while watching the sunset over the horizon. Kapama River Lodge also has a luxury spa with magnificent views of the bush. This is the perfect place to relax with a beauty treatment in between game drives.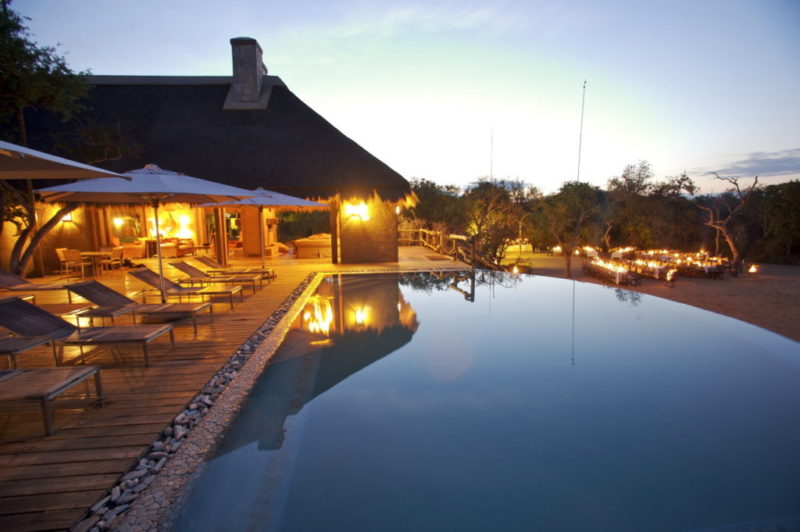 The game drives at Kapama River Lodge are unforgettable and the lodge offers a great family safari and exceptional value for money. With two safari drives per day, you are bound to get the full African experience and view your favorite members of the animal kingdom. Each drive offers water and a selection of soft drinks, with sundowners available on evening drives. The lodge has a conservation levy of R114 per person per night; this goes toward supporting the anti-poaching units and conservation efforts in the reserve.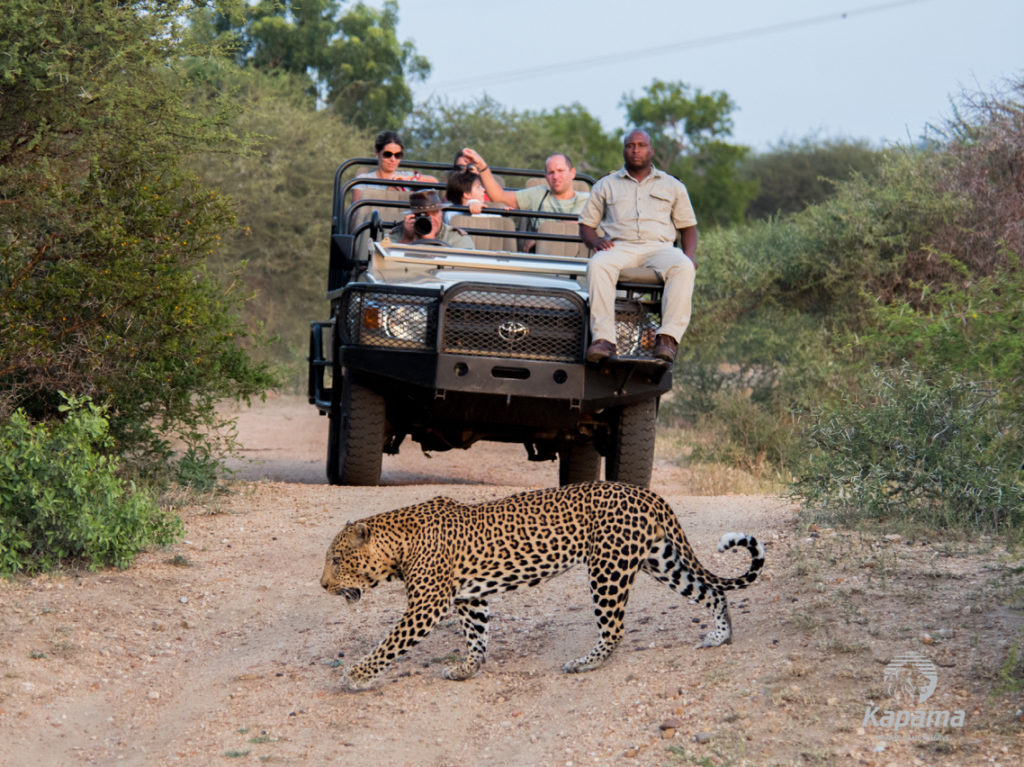 The majestic ambiance of Kapama River Lodge, combined with its beautiful natural surrounds will ensure a true African experience regarding all aspects of your stay.
Want to Keep Exploring South Africa?