In the spirit of heritage, families and children will always have a place at Varty Camp. The Cub Program will ensure that little ones and teenagers alike enjoy educational and fun-filled days in the sun. The Future Rangers program will teach them about the importance of ecology and conservation, while the younger ones will enjoy bug catching days and storytelling.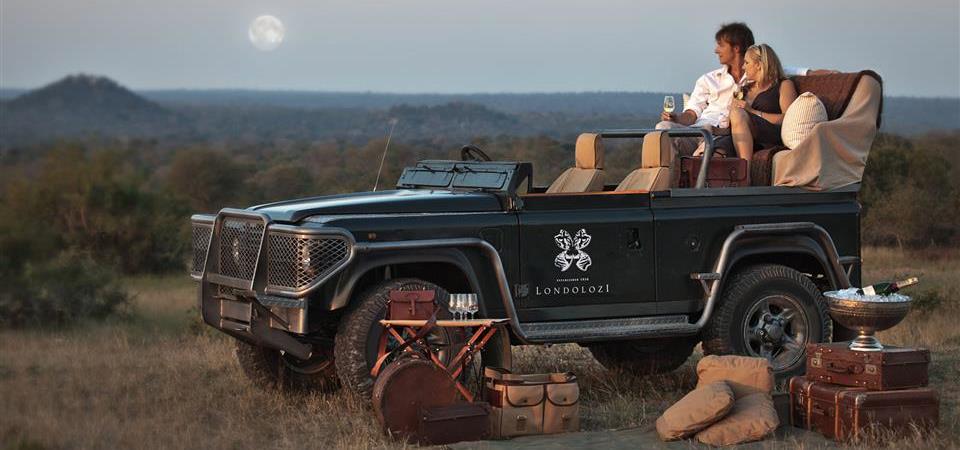 Londolozi reserve, a private reserve inside the Sabi Sands Private Game Reserve, has its roots in the rich history dating back to 1926, and still owned by the same founding family. This family management adds to the hospitable atmosphere at all the camps. As the first game reserve in the world to obtain the Relais & Chateaux status, this is a highly acclaimed accreditation recognizing their contribution and commitment to providing luxurious accommodation, fine cuisine, and outstanding service.
Accommodation
The two suites additionally feature private plunge pools, overlooking the river, are extremely inviting during those warm afternoons. The shared living spaces of the lodge exude warmth and comfort, which is synonymous with Londolozi. A thatched living area enjoys uninterrupted views of the Sand River.
The food at Londolozi is of the most exceptional quality and standard, made from all organic and free-range products. At Varty, dinner is typically served a-la-buffet in the boma, and children are given marshmallows to roasts. Private starlight dinners can also be arranged.
Activities
Your days will be occupied by many different activities, and of course, excellent game viewing in open Land Rovers. The experienced rangers will ensure that you get the most out of your twice-daily trips that are perfectly complimented with bird watching and stargazing. For the safari explorer enthusiasts, Londolozi offers guided nature walks giving you a wonderful experience to reconnect with nature. The interpretive center is also well worth a visit and you are invited to attend the bush presentations on offer or to take a visit to local Shangaan Village which is a life-changing experience with so much on offer.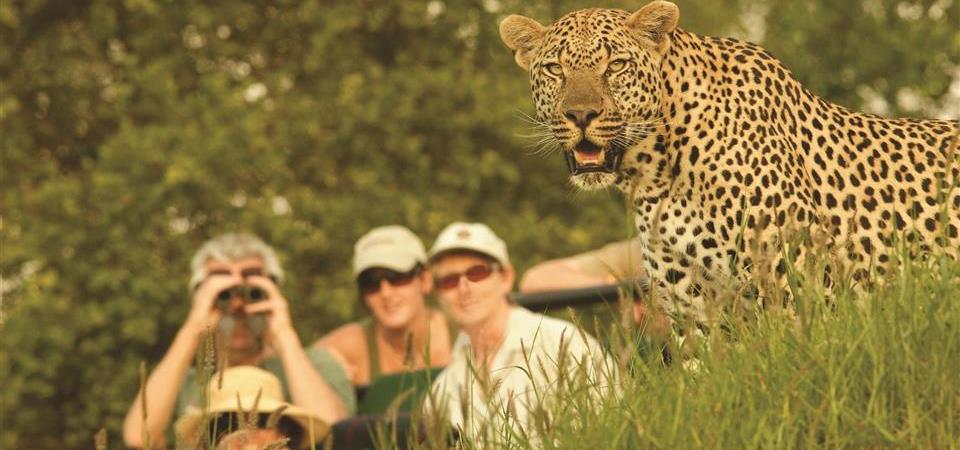 Getting There
Getting there cannot be easier. Federal Air operates directly from Johannesburg International Airport straight to the Londolozi airstrip once daily, while SA Express flies to the Kruger International airport twice daily. Opting for a direct flight to the airstrip is your best bet, as the campsite is mere minutes away.
Want to Keep Exploring South Africa?