The Suites at Old Drift Lodge
The light-colored hardwood furniture and floor-to-ceiling windows add to the feeling of airiness in the suites, while the bathroom amenities also include interior and exterior showers. Each of the double-tented suites include a private lounge, while the family suites consist of two bedrooms separated by a sliding canvas door.
No fences separate the human visitors to Old Drift from the wildlife of Zambezi National Park, enhancing the already striking feeling of nature that comes from the surrounding wilderness area. A new lodge located at a historic crossing point on the River Zambezi just upstream from Victoria Falls, elephants have been known to drink from the private plunge pools that come with each of the ten double tented suites and four family suites.
The public areas
A large open room comprises the main interior shared space, with areas for dining and relaxing with fellow guests, while a large al fresco wooden deck complete with fire pit provides plenty of outdoor space in which to enjoy the lodges fine cuisine accompanied by birdsong and the rush of the Zambezi. Staff at the spa are well-versed in massages, and the gym offers a space for harder work outs than the plunge pools allow.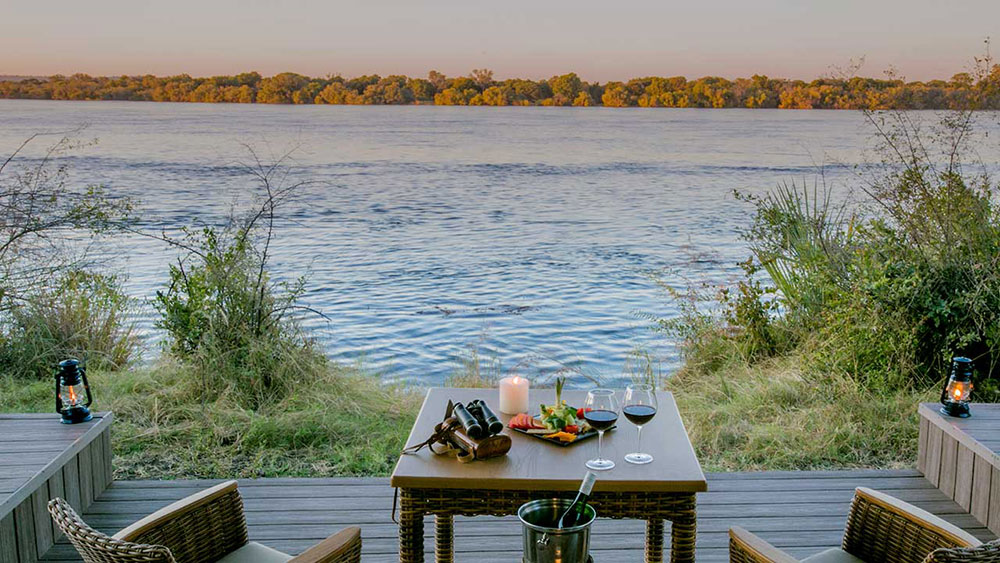 Safari experience
Little known despite is proximity to the world-renowned Victoria Falls, Zambezi National Park is a haven for large mammal species including elephant, buffalo, and Zimbabwe's national animal, the sable antelope. The large numbers of grass-feeding animals, in turn, make it an attractive base for lions and other predator species. The river is famed for its hippo pods and tiger fish, and both the park's riverside and inland sections attract birders from across the globe.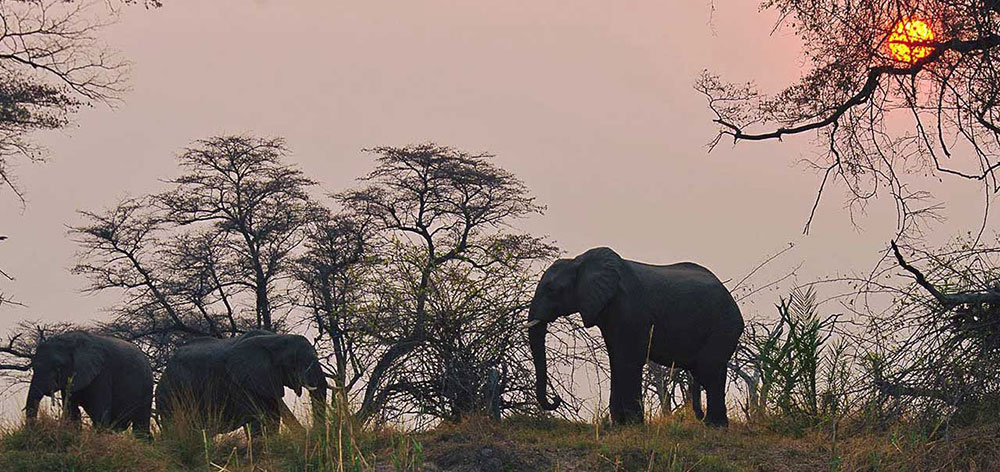 Activities
From the first arrival by boat Old Drift Lodge aims to emphasis the magic of this part of Zimbabwe. The abundant wildlife that call the 56,000 hectares of Zambezi National Park home can be encountered from the water, by vehicle, and also on foot on twice daily safaris. Tea baskets and snacks are taken on morning game excursions, while sundowners are a special treat on afternoon tours.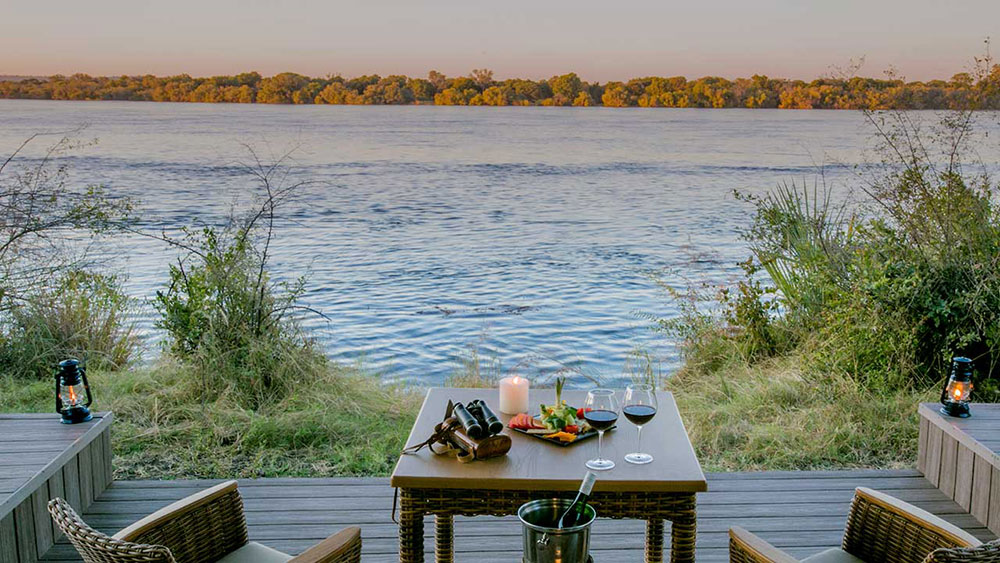 Want to Keep Exploring Zambia?