Accommodation
The classic hues of the colonial-era design of the White Elephant safari tents create an aura of refined simplicity in which to relax between wildlife viewing opportunities. Each includes a good-sized bedroom, bathroom with full-sized ball and claw bathtub, exterior shower, deep veranda, and private bar.
For the ultimate in privacy, groups of up to four can instead opt for the self-catering UmKyaya Cottage, a short walk away.
Public Areas
With its very own elephant research center, White Elephant is no ordinary safari lodge. The beautifully landscaped grounds incorporate open areas of grass amid mature trees, cacti, and palms. The lodge's large windows and airy shared spaces such as the dining room, and the luxurious seating that rings the fire pit, bring the outside in for a real bush experience.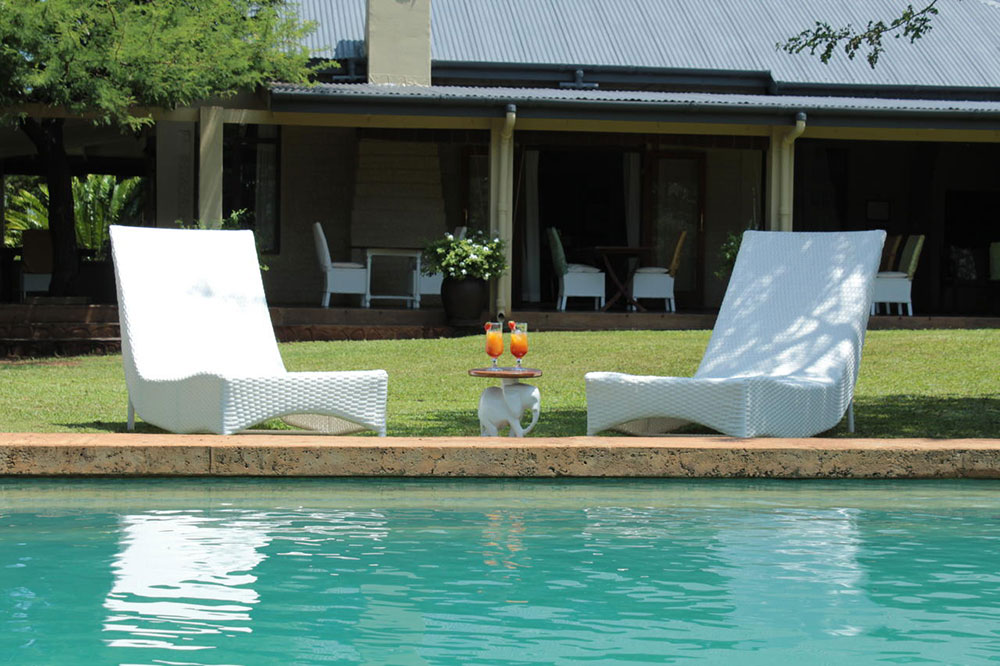 Activities
White Elephant is South Africa's only safari lodge to offer water-based wildlife viewing, by motorboat or canoe, in addition to more traditional game drives and bush walks. Giving an incredible insight into the life of the continent's increasingly rare species is the Black Rhino conservation experience, with the opportunity of tracking the animals on foot, while guests are also welcome to involve themselves in the lodge's elephant research projects.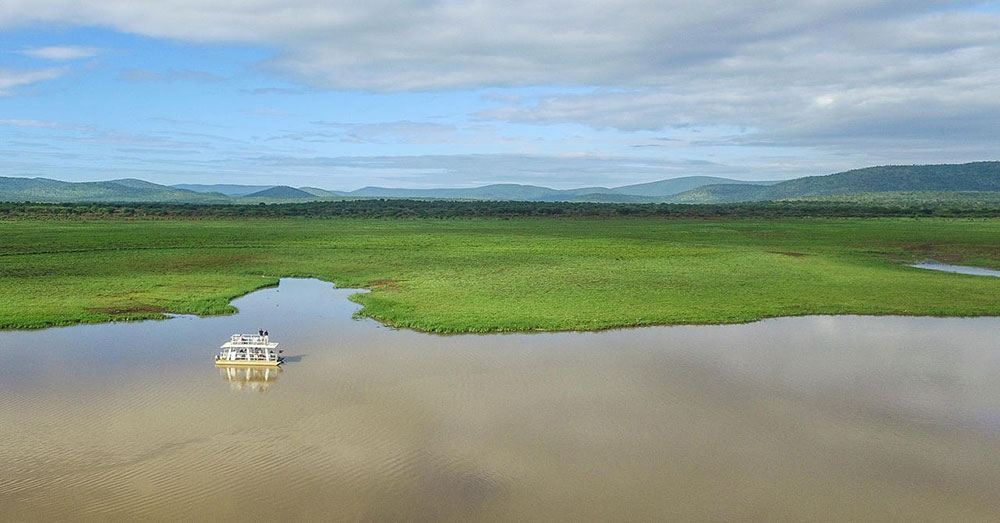 Safari Experience
Pongola is a malaria-free reserve and easily reached by road or by air, making it an ideal family safari destination. Consisting of a reserve of 30,000 hectares of unfenced privately-owned land, it is home to four of the Big Five species (only the lions are missing), as well as antelope, zebra, giraffe, and an incredible 350 species of bird.
Want to Keep Exploring South Africa?