South Africa has plenty of well-known draw cards – the Kruger Park, Cape Town, and the Garden Route are popular sites that spring to mind – but its wealth of lesser-known natural wonders, quaint towns and beautiful beach destinations can make a huge difference to your holiday, especially if you are seeking something a little different and far from the milling crowds. Diversity is a word often associated with South Africa, but you only get to see a fraction of it if you stick to the well-tread areas that take top spots in guidebooks and travel sites.
We've included some options throughout the country that can provide you with some incredible road trips, incomparable scenery and photographic opportunities you'll treasure long after you've left the continent. From natural beauties to idiosyncratic historical sites and spots of archaeological significance, there is something on this list to pull you.
1. Tankwa National Park, border Western Cape, and Northern Cape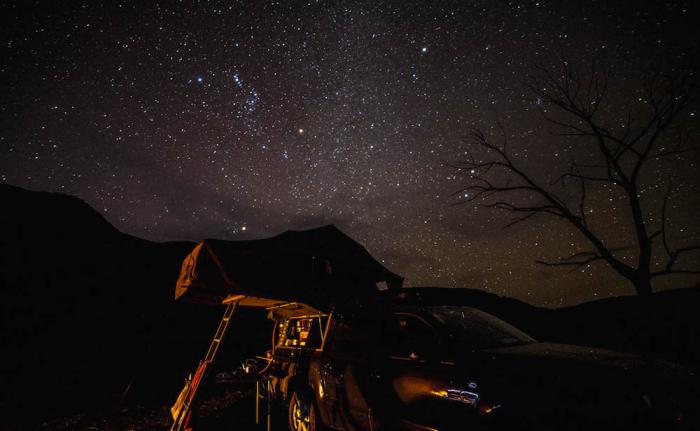 Part of the Karoo's semi-desert, stark landscape, Tankwa is not for everyone, but if it's clear night sky and brilliant starscapes you want, the Karoo is the place to go. There are no distractions in this sparsely populated and barren semi-desert – visit Tankwa to get a sense of vast geological age and some incredible night skies. The Sutherland Observatory is located close to here, host of the largest optical telescope in the southern hemisphere. The perfect location for amateur astronomers and star photographers.
Bonus: Make a stop if you can at Maatjiesfontein, a little settlement preserved as a National Heritage Site. Pop in at the Lord Milner Hotel, a Victorian building that has preserved its antique interiors and décor.
2. Drakensberg Amphitheatre, KZN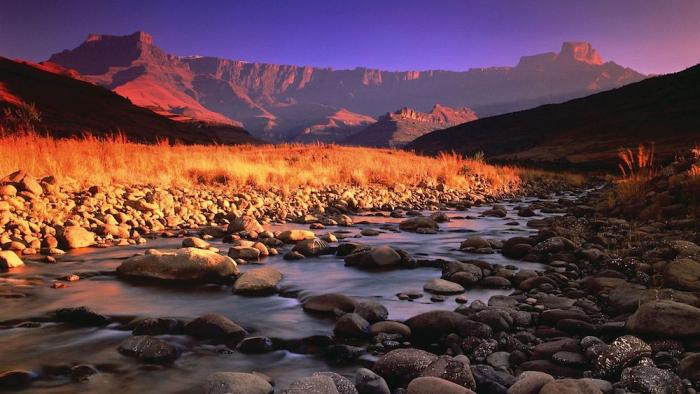 While the towering mountain range could hardly be regarded as hidden, the 5km wide amphitheater cliff face is an under-marketed natural phenomenon that draws far fewer crowds than it should. Standing at the base of this sheer tower of rock will make you feel as though you're transported to a fictional landscape. Hikes to the peak of the cliff are available, and the majestic Tugela Falls at the top will make the walk more than worth it.
There is some great accommodation with unrestricted views of the amphitheater, an unforgettable sight to wake up to daily.
3. Clarens, Free State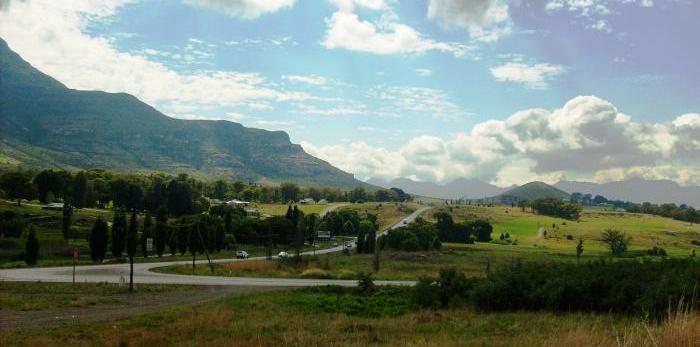 The Free State, a vast province with few tourist attractions, is home to a little oasis. An artist's haven, Clarens' beauty lies in its toy-like picturesqueness at the base of some impressive sandstone mountains.
It's not too far from Johannesburg, and its location along the scenic Highlands Route will allow for plenty of beautiful views. Lots of interesting little galleries and restaurants, with spectacular scenery, all around make Clarens a great battery-charging weekend getaway.
4. Langebaan Lagoon, Western Cape

About an hour and a half's drive north of Cape Town, Langebaan's lagoon is a treasure if just for its warm water (a great boon along SA's west coast, which is more known for its icy ocean temperatures). The lagoon possesses sheltered, gorgeous white sand beaches, beautiful rock formations, and swim-friendly shallow waters.
During flower season in August-September, it can be busy, as the reserve erupts with color and pulls crowds in, but the little beaches along the lagoon tend to remain quiet and calm. It's great fun to kayak here and take part in other water sports on the calm lagoon water. Rent a beach cottage or just do a day visit; either way, remember the sunblock and beach umbrellas.
5. Sterkfontein Caves, Gauteng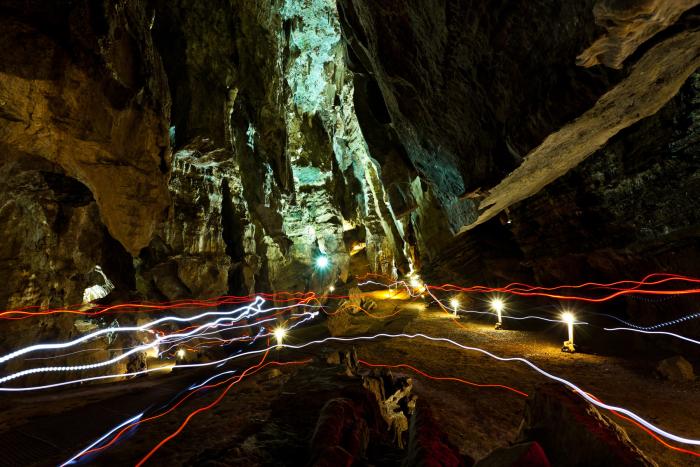 Sterkfontein is a World Heritage Site, and the perfect spot for amateur archaeologists. One of the most important fossil sites in the world, the caves are an active excavation site and a fascinating place to tour. Hominid and animal fossils as old as 4 million years have been discovered in the place known as the Cradle of Humankind – providing valuable information on human history and development.
A top class visitor's center with excellent exhibits, great guides, a restaurant, and beautiful views make the visit an unforgettable part of any South African trip. The caves are just 40 minutes from Johannesburg, a convenient distance to see one of the most famous archeological sites in the world. Remember to wear comfortable shoes for the cave tours.
6. De Hoop, Western Cape

One of the least known to visitors, yet easily one of South Africa's most stunning pristine beaches, De Hoop Nature Reserve lies around 3 hours from Cape Town close to Cape Agulhas. Prepare for a bumpy ride along a dirt track to get there, but you won't be disappointed.
A short walk through the lush fynbos from each parking site will reveal clean white dunes and impossibly blue ocean. You're almost guaranteed to get stretches of the rolling dunes to yourself, and this is one of the best places to spot southern right whales in the bay from July to November. Take a picnic and spend a lazy afternoon enjoying the warm sun and amazing scenery.
7. The Owl House, Eastern Cape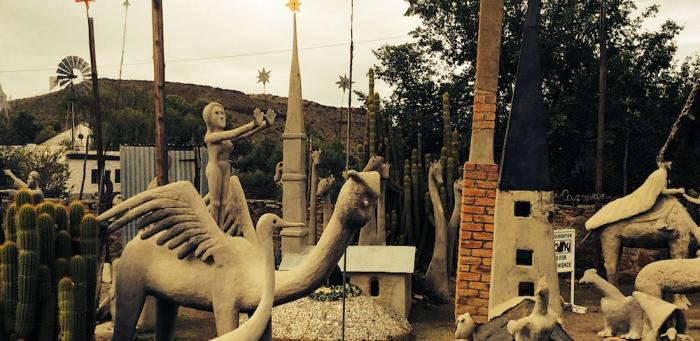 Anyone interested in the strange and mysterious should not miss a visit to the masterpiece of a famous recluse, Helen Martin. The Owl House can be found in the Eastern Cape town of Nieu-Bethesda, and its enormous range of sculptures, multicolored glass interiors, and bright paint is the result of Martin's desire to bring light and color into her lonely world.
Divorced in the 1940s, with her parents dead and no family to speak of, Martin returned to her hometown and began a project that became an obsession. She began creating sculptures of owls, mythical beasts and sun faces with a laborer, Koos Malgas, and over 12 years transformed her home into a world of hundreds of sculptures, crushed glass walls, and colored windows.
The Owl House has a mystical edge to it, if not entirely creepy, with its strange sculptures and a fascinating history. To some, it may be incredibly inspiring – either way, it is a truly original place, and one not easily forgotten. Some say the ghost of Helen Martin still resides here; she committed suicide in 1976 by drinking caustic soda.
8. Riebeek Kasteel, Western Cape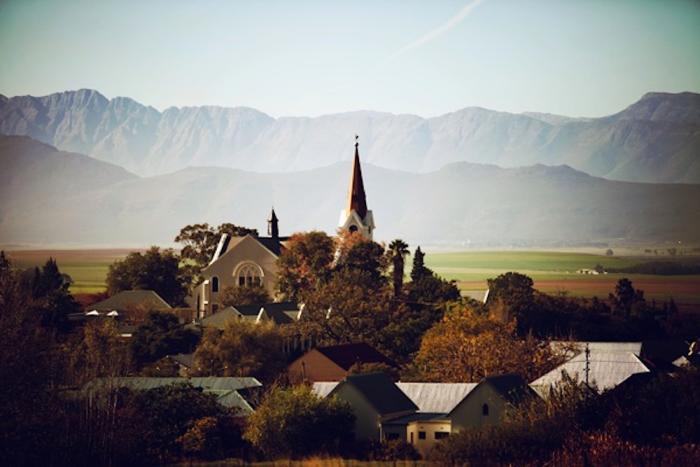 This little town about 80km from Cape Town is home to the oldest hotel in South Africa and is known as the Western Cape's best-kept secret. A very romantic old place, with plenty of luxury accommodation, great restaurants, cafés, coffee shops, art shows, and festivals, this is a great weekend trip for couples. If you love Franschhoek, Riebeek Kasteel is much like the French town, although smaller and far less touristy.
Hit the Olive Boutique for a lesson on olive and olive oil varieties and tastings, get great coffee at Aitsa, handmade chocolate at Le Petit Chocolat and original souvenirs at A la Maison.
9. Paternoster, Western Cape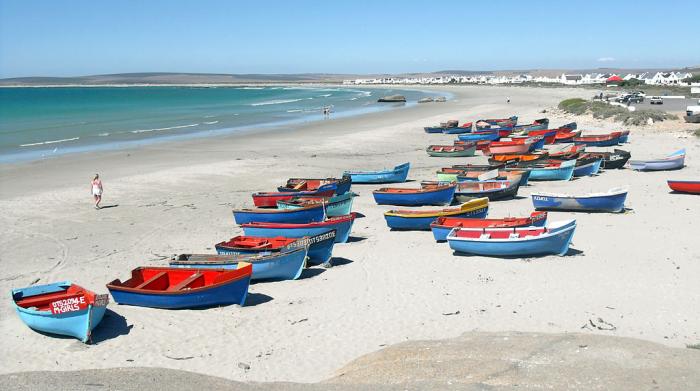 If you want perfect seafood, a lush nature reserve and a tranquil seaside weekend, go to Paternoster. One of the oldest fishing villages in South Africa, Paternoster is virtually untouched by the years since its inception – beautiful, bright blue sea and colorful fishing boats form the backdrop for the quaint houses lining the seafront. You can buy fish straight off the fishermen as they come in or enjoy crayfish and calamari in one of the amazing restaurants on the beach.
There are plenty of pretty seaside towns dotted along South Africa's coast – but nothing beats Paternoster's antique beauty and color.
10. Midlands Meander/Howick Falls, KZN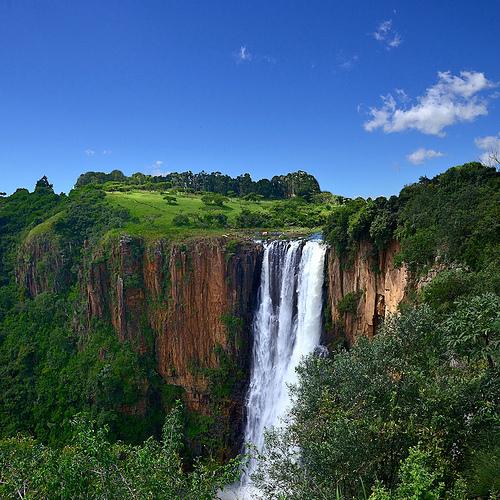 Howick Falls is the starting point to the Meander, residing in a lush green region of KZN. The second tallest waterfall in South Africa, Howick Falls is home to crowned eagles, abseiling and boating along the verdant subtropical river. There's a gorgeous walking trail to the falls, and you can take a picnic on the viewing deck.
The Midlands Meander is rural South Africa at its best – a scenic drive of stunning landscape, art galleries, restaurants, guesthouses, potteries, and crafters. Spend a few nights exploring the area. Ideal for families, kids will enjoy the array of playgrounds, animal petting farms and craft activities.
11. Lekgalameetse Resort, Limpopo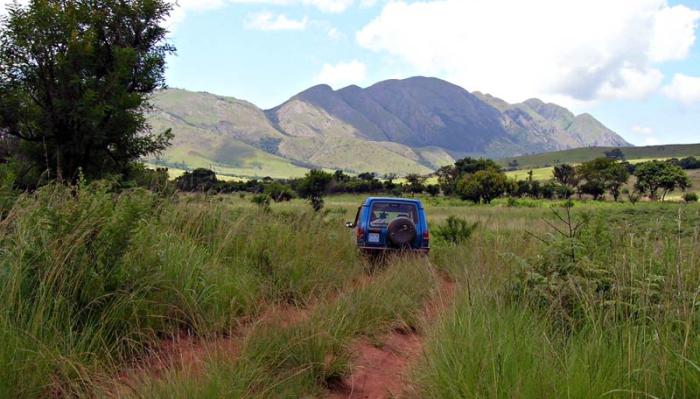 The indigenous forest of this provincial park forms part of the Drakensberg mountain range and has incomparable natural beauty. Discover bubbling streams, magical rock pools, waterfalls, rare butterflies, vervet and samango monkeys, and a range of colorful birds.
You can explore the reserve on foot or by 4×4, and stay in one of its rustic bungalows among the trees. If its wildlife and nature you're seeking in SA, places like Lekgalameetse offer incredible alternatives to the tourist-heavy meccas of the Kruger National Park, Pilanesberg and many private reserves like Sabi Sand and Kapama. Beautiful lookout points and picnic spots are dotted throughout the reserve.
12. Bush Babies Sanctuary, North West Province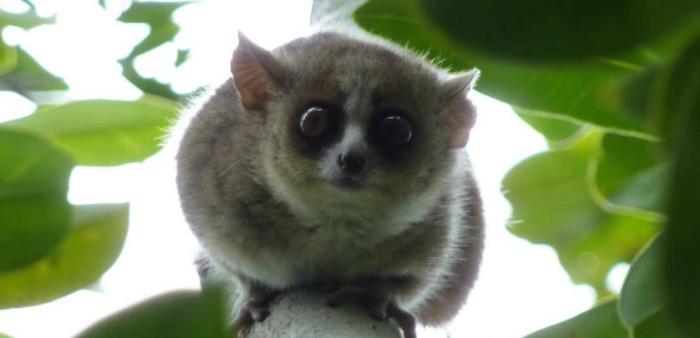 Enjoy a breathtaking drive through Hartbeespoort to reach this sanctuary. Mountain springs, tree canopies, ropes, and lush vegetation form the monkeys' home, where they are rehabilitated after rescued from the exotic pet trade. A great visit especially for kids, guides are invaluable sources of information on each species housed here, and the sanctuary does important work in preserving primate communities.
Among the monkeys found here are capuchin, spider and squirrel monkeys. They are all fairly habituated to human presence, so expect to have one jump onto your shoulder as you walk through the reserve.
Lock your valuables and anything shiny (including sunglasses) in the provided lockers – monkeys are notorious thieves and will snatch anything not tied down.
13. Augrabies Falls National Park, Northern Cape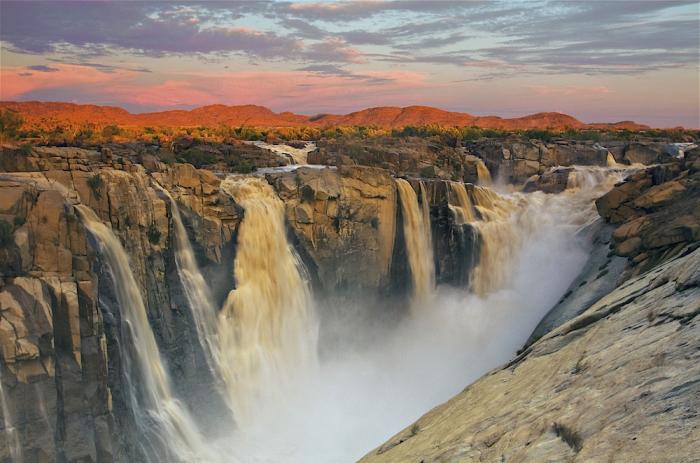 One of the Northern Cape's most impressive and beautiful natural areas, Augrabies gets far less attention than it deserves. When the Orange River is in full flood, Augrabies' deafening falls are at their most impressive. Not for nothing is Augrabies named for a Khoi word meaning great noise. The strong waters tumble down starkly eroded granite formations, and you can walk along various trails to the beautifully named scenic spots, including Moon Rock and Echo Corner.
Keep an eye out for rock hyrax (dassie), klipspringer buck, mountain zebra and black eagles.
14. Pinnacle Rock, Mpumalanga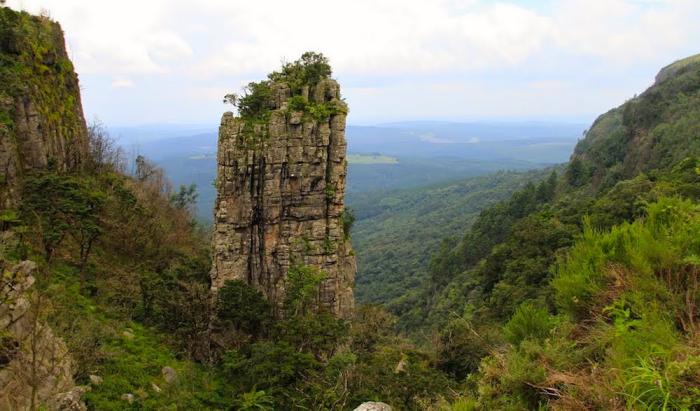 A tower like rock structure that looks like it was carved by hand, Pinnacle Rock rises 30m out of dense forest. The quartzite monolith is a spectacular beauty along the Blyde River Canyon and is a great stop if you're heading along this way too or from Kruger.
Look for the ancient rock paintings at its base. Another spot in South Africa that has something of a mystical edge to it.