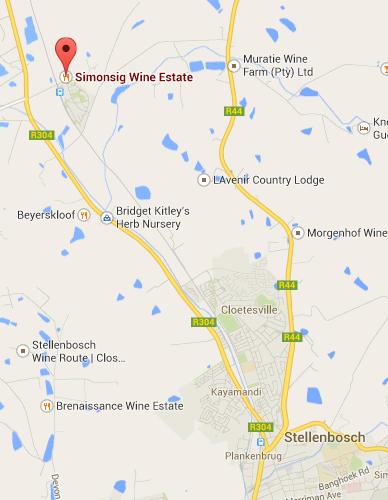 Frequent readers of this blog know that we do enjoy a good Cape Winelands lunch with our family.  It is a great way to have a slow afternoon, let the kids play and have a couple glasses of wine.  In the past, we have made suggestions for child-friendly wineries around Stellenbosch, and this is one to add to our short and respected list.
Dependent on the age of the kids, I would perhaps not choose to sit inside at Cuv‌ée.  Inside is a beautiful formal dining area, with a fireplace for cool days and evenings.  The terrace wraps around the restaurant which becomes a walled-in grass lawn where kids can play freely without the risk of running into the parking area.
If you ask the staff at the time of booking, there are 3 or 4 tables that have a direct view of the jungle gym and swing set.  The jungle gym is appropriate for kids of 2 years old and up – from 2 – 4 the kids should have supervision.
Cuv‌ée's food is simple but not something you would be able to make at home on an average evening.  It is not over the top, and something that I think is a blend of good comfort food and a slight modern twist to make the plate look interesting.
The kids' menu has some simple meals that keep them happy, and a little homemade ice cream to keep them entertained long enough for parents to finish off that glass of wine.
The wine-tasting area, while probably not the best place to have kids run around, is also outdoors and thus more accepting of children being around.
Tip:  If you only want to try one or two of the wines and you are having lunch at Cuv‌ée, just ask the waiter/waitress and they will bring a sample of the wine while you wait for the meal.